Ambassador of Women▪️Creativity Cultivator ▪️Boss Woman at @fort_nft (est. 2007, San Francisco)▪️Creator @homiesxyz ▪️pfp: @NotYourBroNFT▪️ http://NFTartwolf.xyz
Spent some time in the
@accelerateart
space with
@ClaireSilver12
,
@DeezeFi
, and some lady that said "vibes" a lot about Curation and wanted to start a thread.
A take on Curation from a race car driver. 👇
Here is my
@accelerateart
super thread 🤌🏼❤️‍🔥
Curated by
@ClaireSilver12
@jakethedegen
@funghibull
@SpummaLab
@CozomoMedici
#TheMediciCollection
&
@krybharat
💯
Thanks for the amazing convo and hospitality
@ellabarnesart
&
@blake_wood
🙏🏼🫶🏼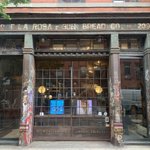 Don't miss out curated content from your favorite people
Join to see curated content, recommendations and collections from your favorite people.
Find creators I follow