Discover the best of the web
Discover content you'll love.
Recommended by the people you care about.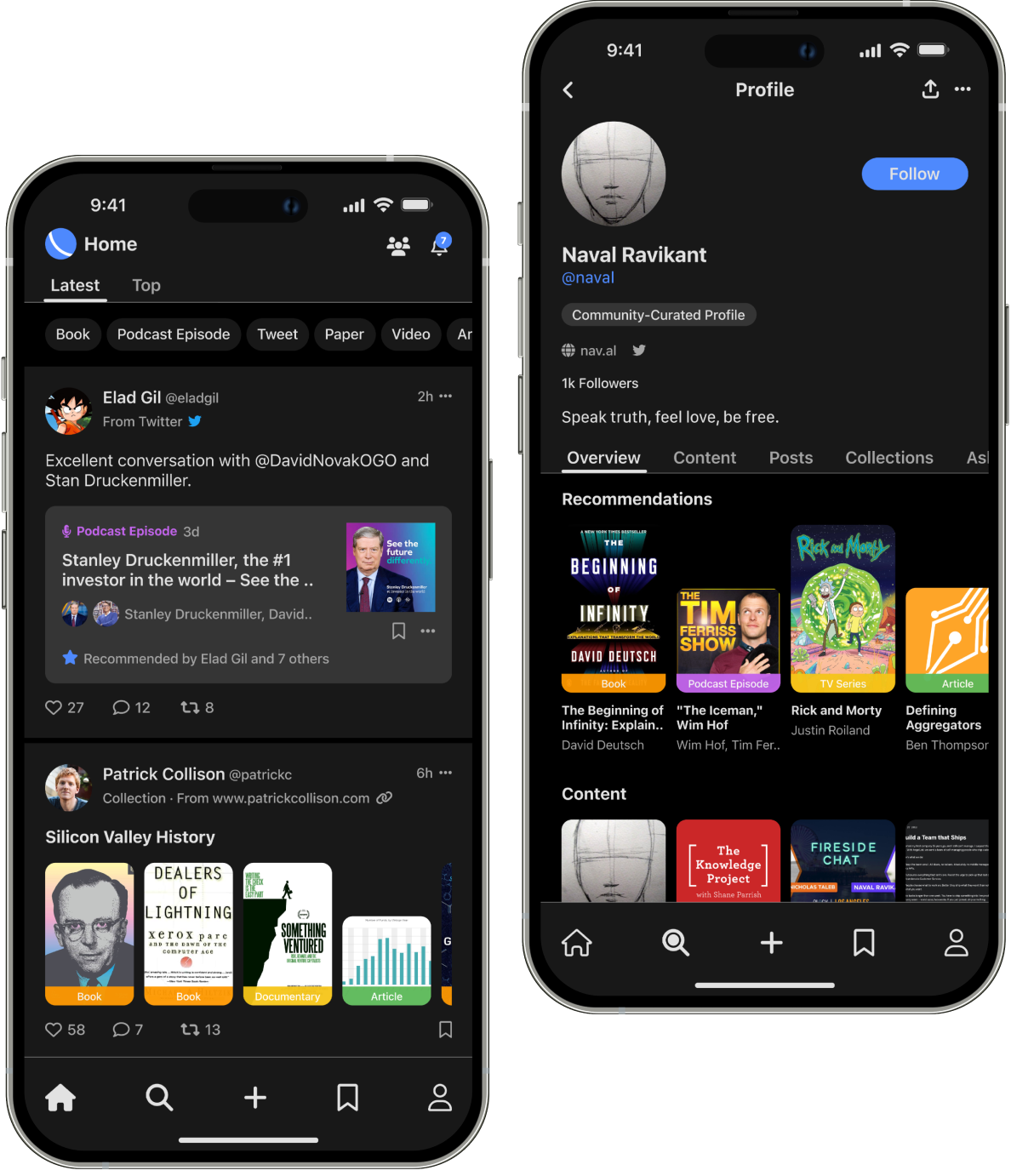 ---
Find

content and recommendations
from people you follow

See compiled meaningful content and recommendations from creators, innovative thinkers, and individuals you look up to. All in one convenient location.
---
Organize

content in one place

Manage and track your books, movies, podcasts, articles, and much more in a single library. Utilize filters to quickly locate what you're seeking.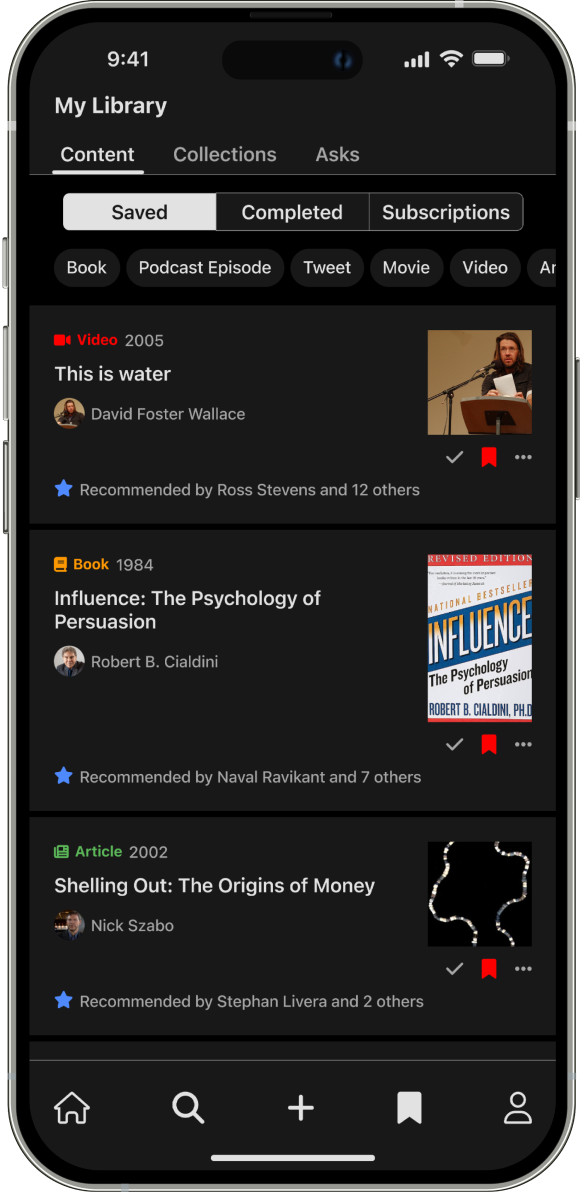 ---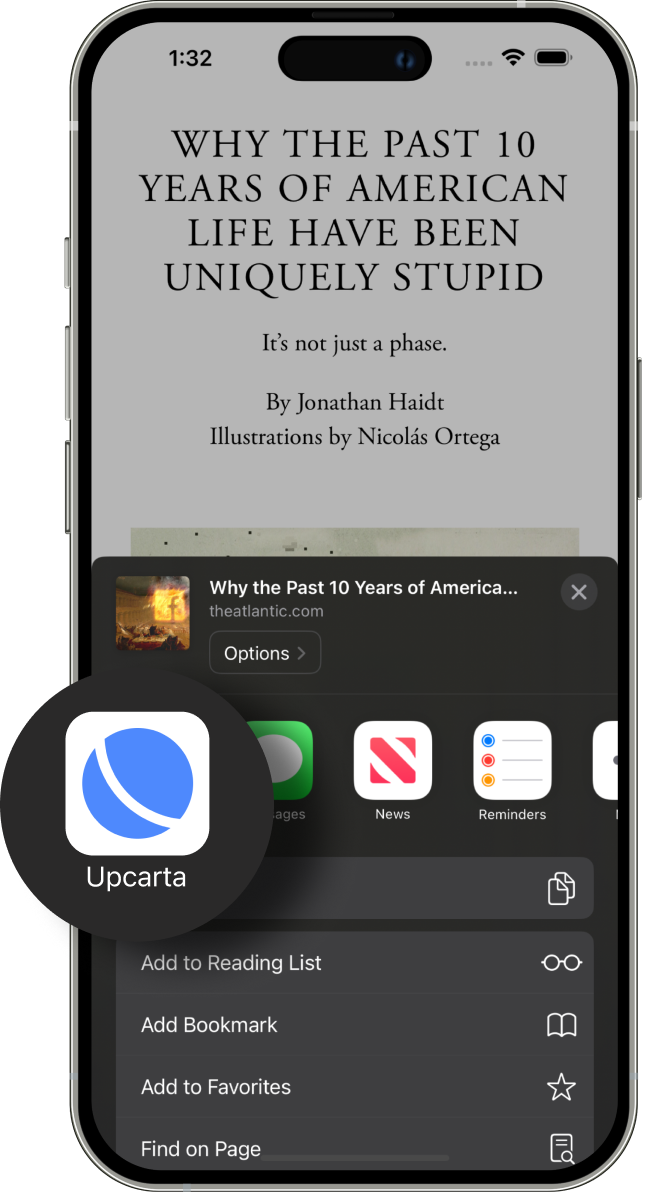 Save

content from anywhere, anytime

Easily save any content link to Upcarta for future reference.
---
Explore

your interests

Want to learn more about Bitcoin, decision-making, or psychology?

Discover renowned creators, and experts in these fields and many more. Dive into their recommendations, explore curated content, and unlock a world of insights tailor-made for you. From books to videos, podcasts to blog posts, your learning adventure awaits.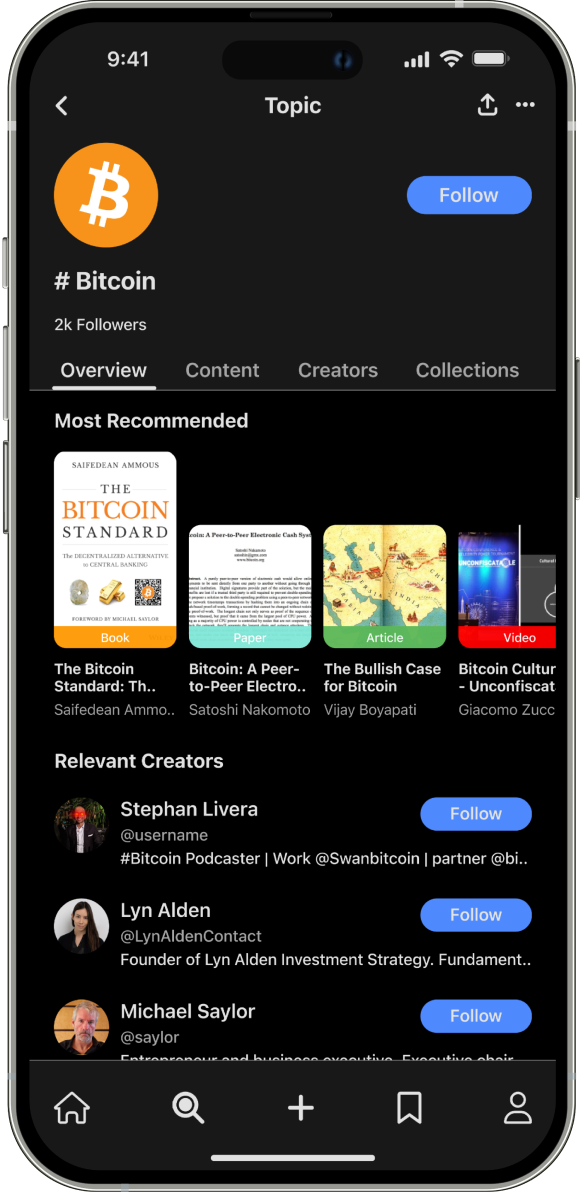 ---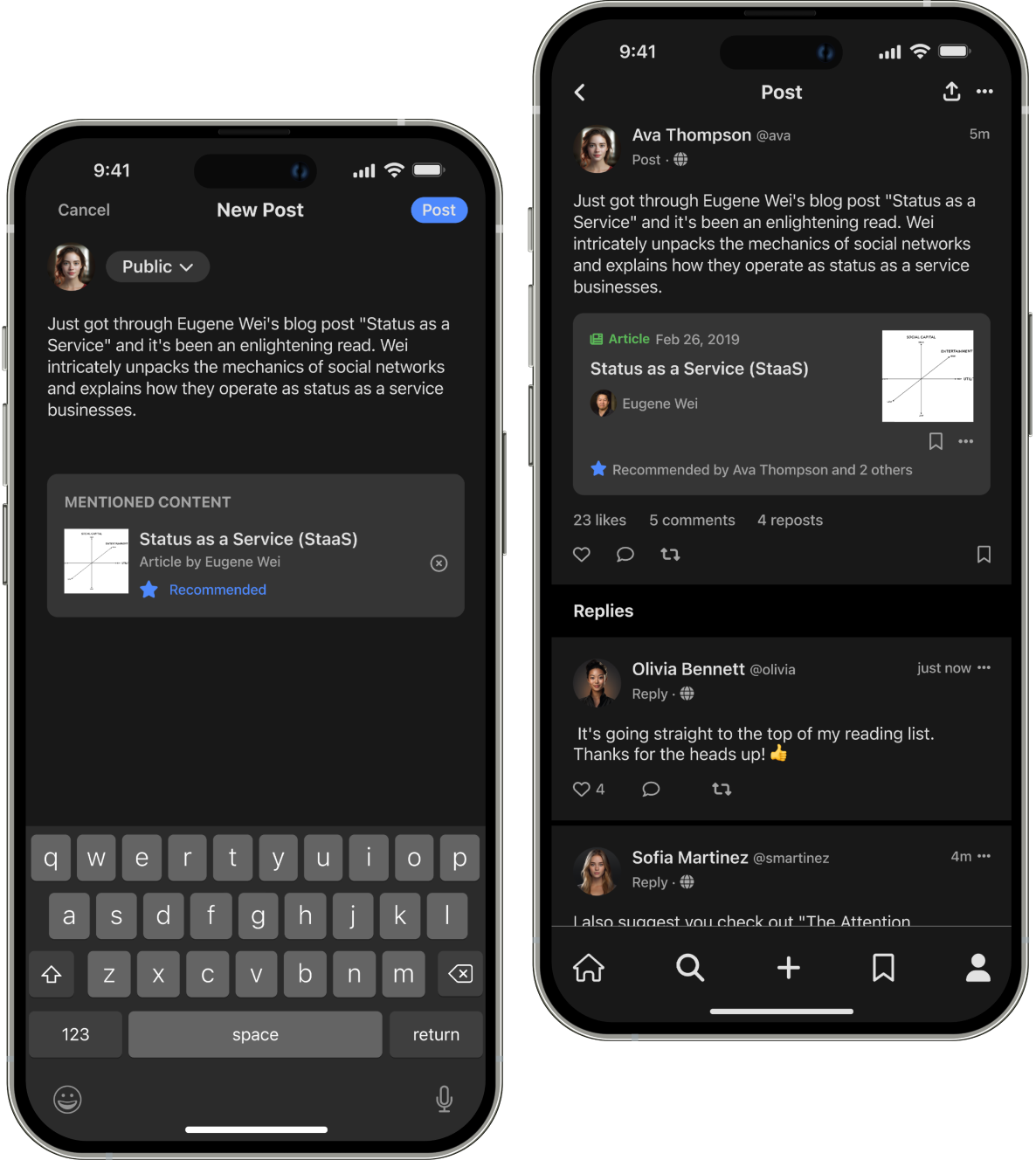 Recommend

your favorites

Showcase your favorite movies, articles, and books on your profile. Share your insights and guide others on their journey to knowledge.
---
Join

communities around meaningful content

Start of join communities focused on discovering, sharing, and engaging with content that resonates with your interests.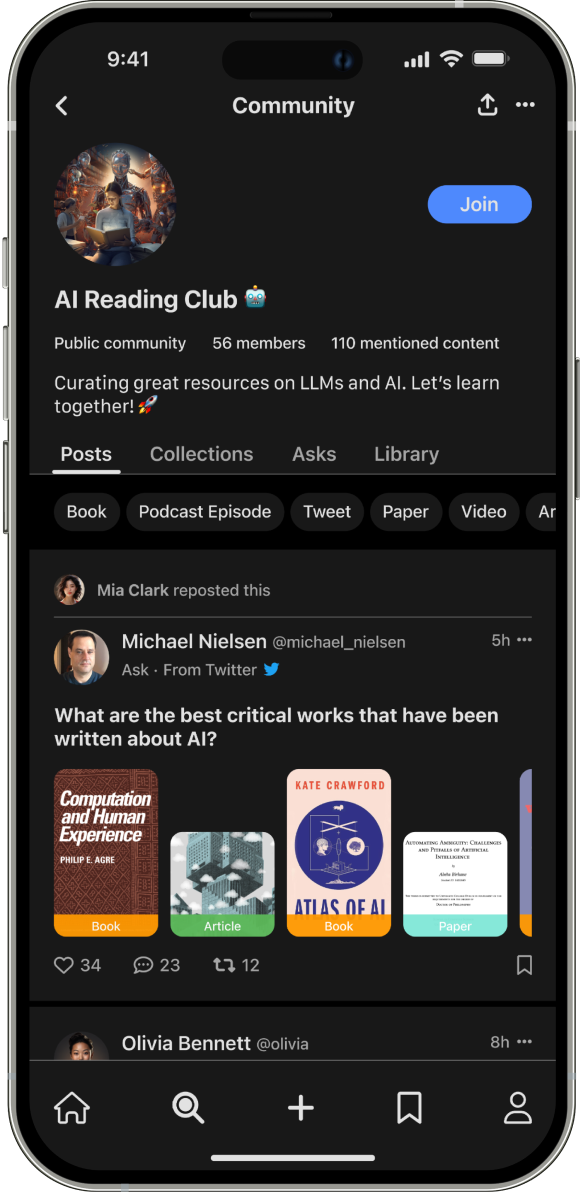 ---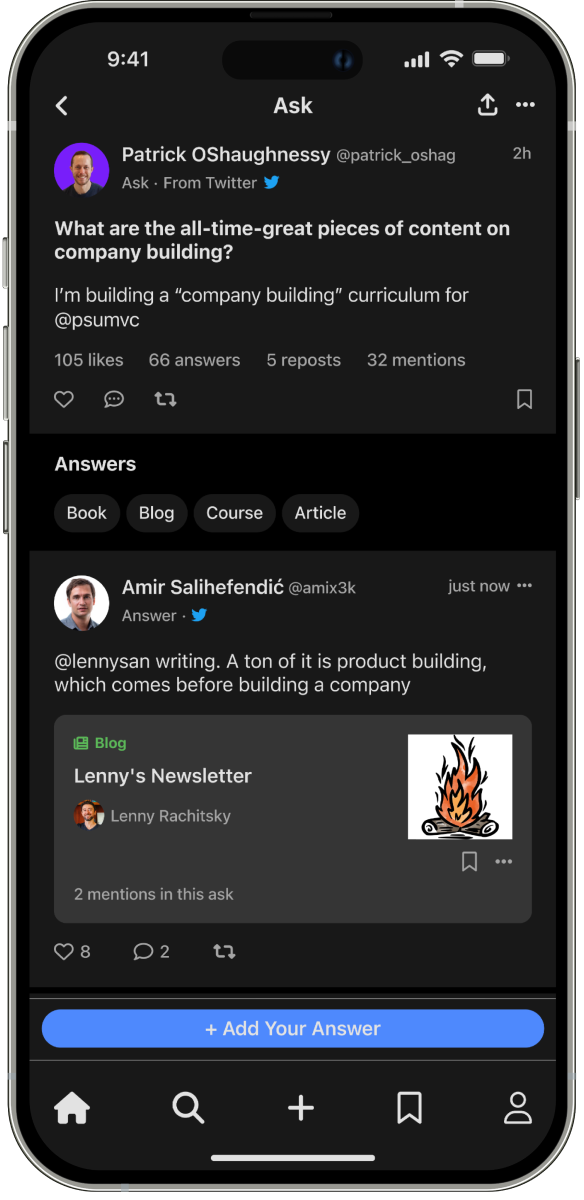 Ask

for recommendations

Can't decide what to read, listen to, or watch next? Ask for recommendations and sift through the responses effortlessly.
---
Cut through the noise
In a world full of distraction and noise,
focus on for meaningful content.