"The Rise and Fall of Imperial China" by Yuhua Wang is a grand feat of a book. It covers an immense amount of history, undertakes extensive empirical work, and develops a powerful explanatory theory of state development..
But I have a fairly critical review of parts 🧵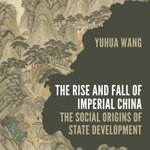 Don't miss out curated content from your favorite people
Join to see curated content, recommendations and collections from your favorite people.
Find creators I follow