Thread by Kieran Drew: Writing tweets is the simplest way to build an audience online. But most people don't know where to start. Steal my '3 Pillars of Magnetic Writing' content system, and you won't be one of them: twitter.com/ItsKieranDrew/status/1634542569920004098/p
Tweet
Writing tweets is the simplest way to build an audience online.
But most people don't know where to start.
Steal my '3 Pillars of Magnetic Writing' content system, and you won't be one of them: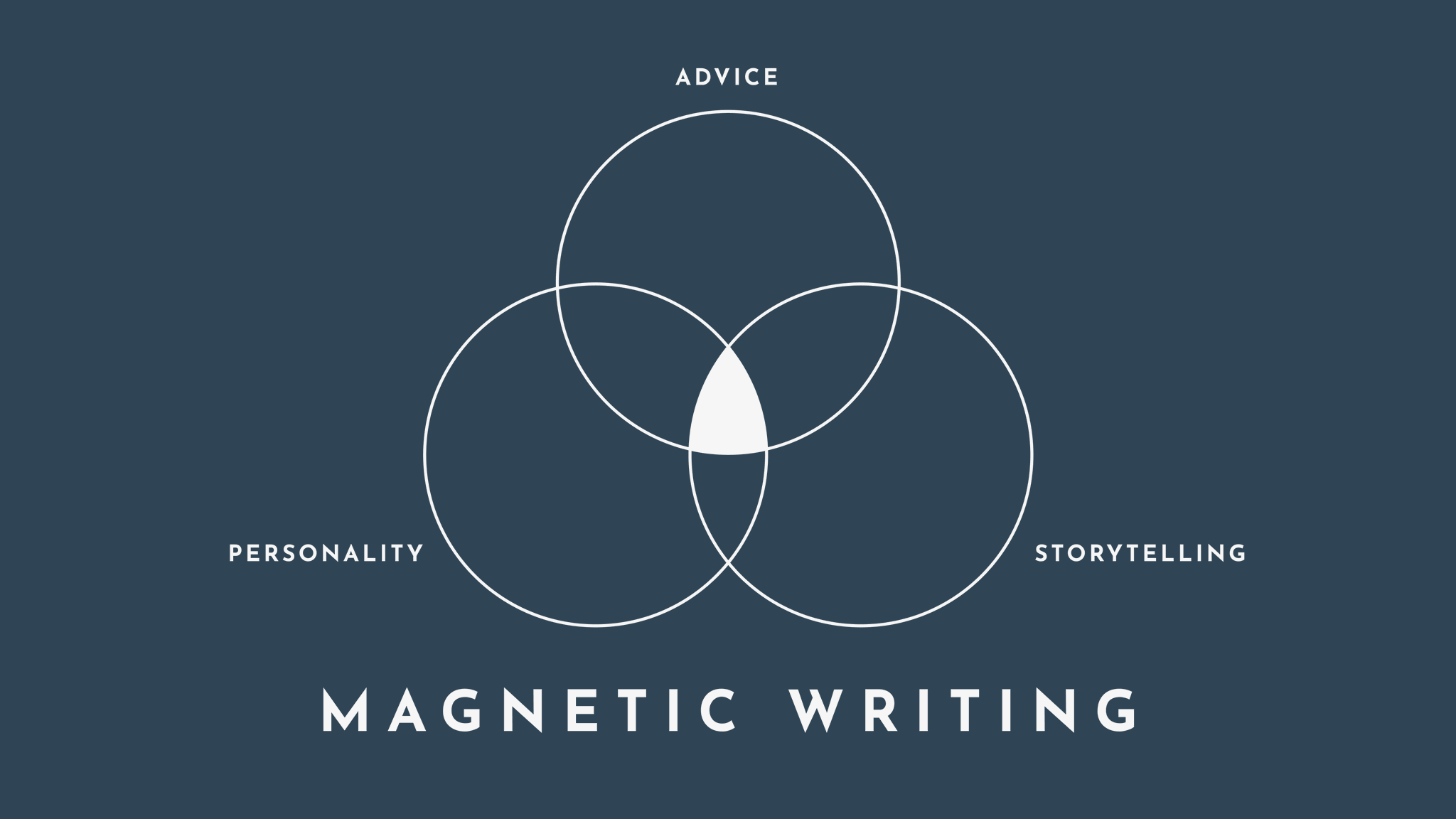 I sucked when I started on Twitter 2 years ago.

I had no clue what to write and overthought it constantly. It took over a year to hit 1,000 followers.

I now average 13-15k per month.

All I do now is follow a super simple system 👇
If you want to build an audience, value is the answer.

But 'value' is too generic.

Here's what people actually want:

· To be entertained
· To be educated
· To be inspired

The best creators do all 3.

... which is where the 3 pillars of magnetic writing comes in.
Every day, I post 3 types of tweets.
Storytelling to inspire.
Actionable advice to educate.
Personality and platitudes to entertain.
I know if I hit these 3 pillars of content every day, I'll build an engaged audience.
But here's the mistake most people make...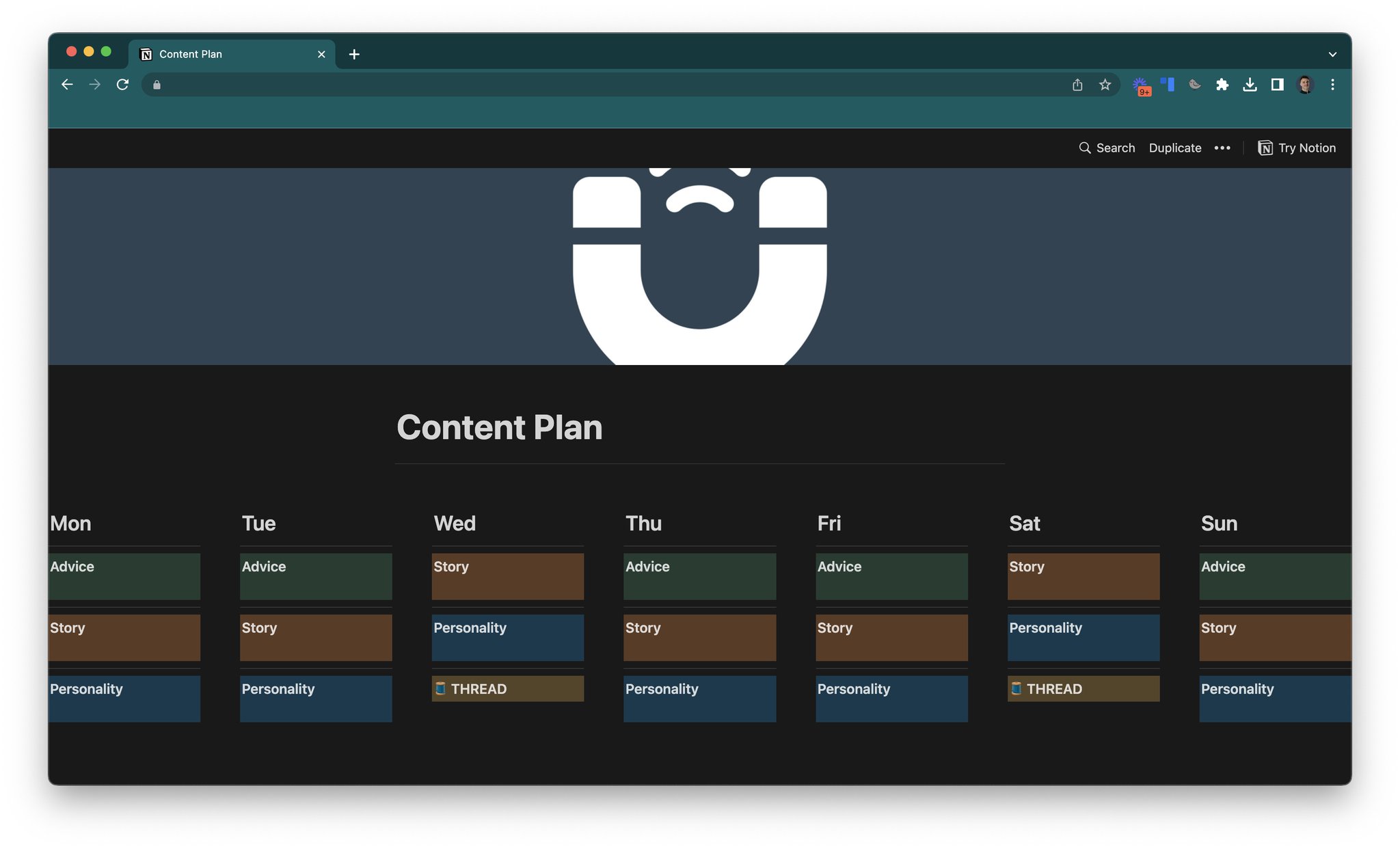 You NEED to hit all 3.

If you just write platitudes, nobody will trust you can get results.

If you only give advice, you're boring. You'll be drowned out.

If you only tell stories (without advice), you're interesting - but not useful.

So let's unpack each pillar.
Actionable advice
The difference between a commodity and authority creator are the results you get for your reader.
In your niche, share:
· Tips
· Roadmaps
· Frameworks
The more you help people win, the better business goes.
(
@thejustinwelsh
is an expert at this)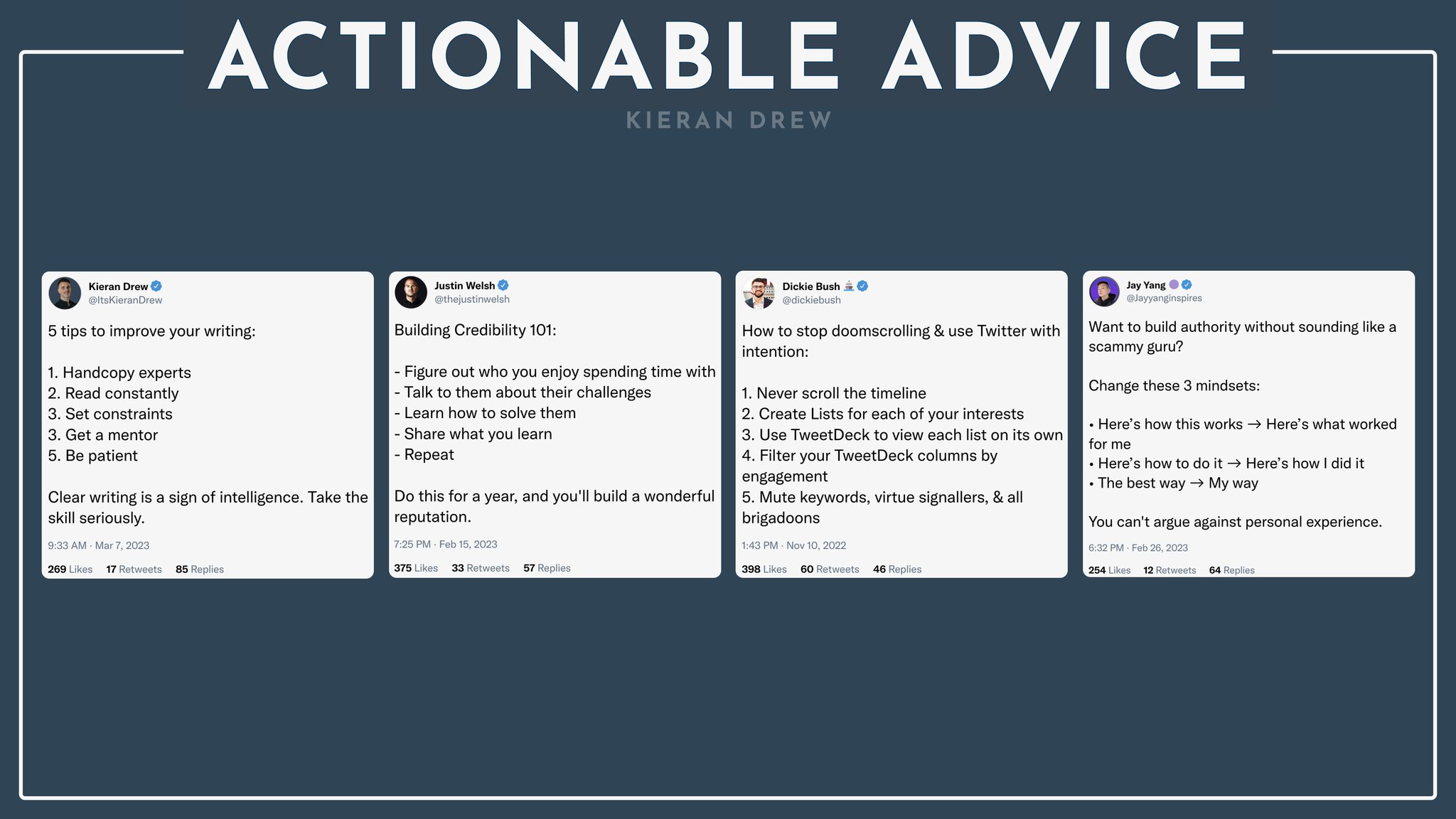 Personality
People follow you to be educated, but they stay to be entertained.
Express your:
· Spikey point of view
· Strongest beliefs
· Quirky ideas
Put the person in personal branding.
(
@grammarhippy
has the most unique brand on Twitter)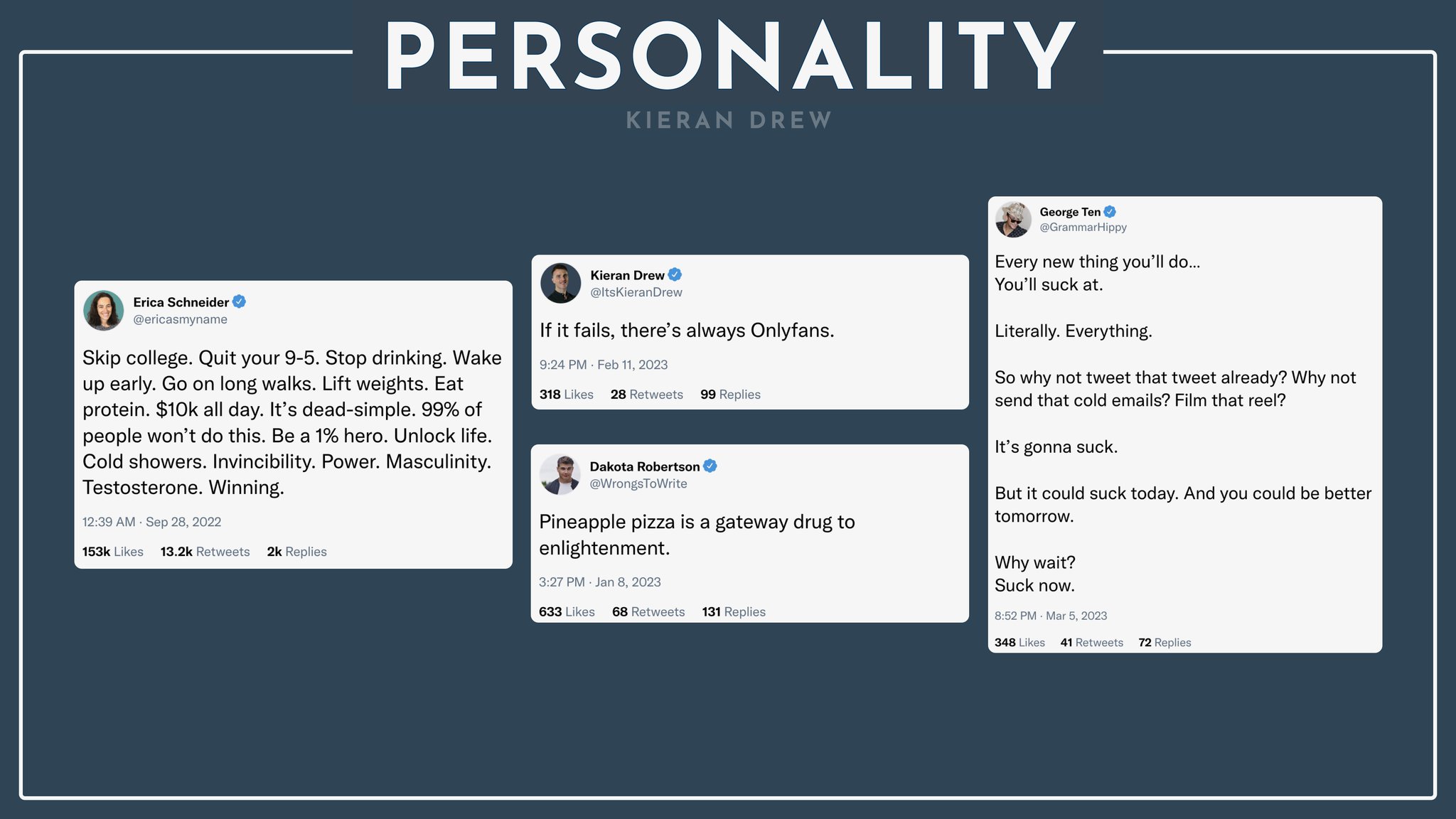 Storytelling
Everyone is looking for the story they want for themselves.
Online:
· Trust is low
· Skepticism is high
· Every niche is saturated
Which makes storytelling king. (
@waronweakness
&
@thatroblennon
are my favorite storytellers).
BUT you don't need to be an expert 👇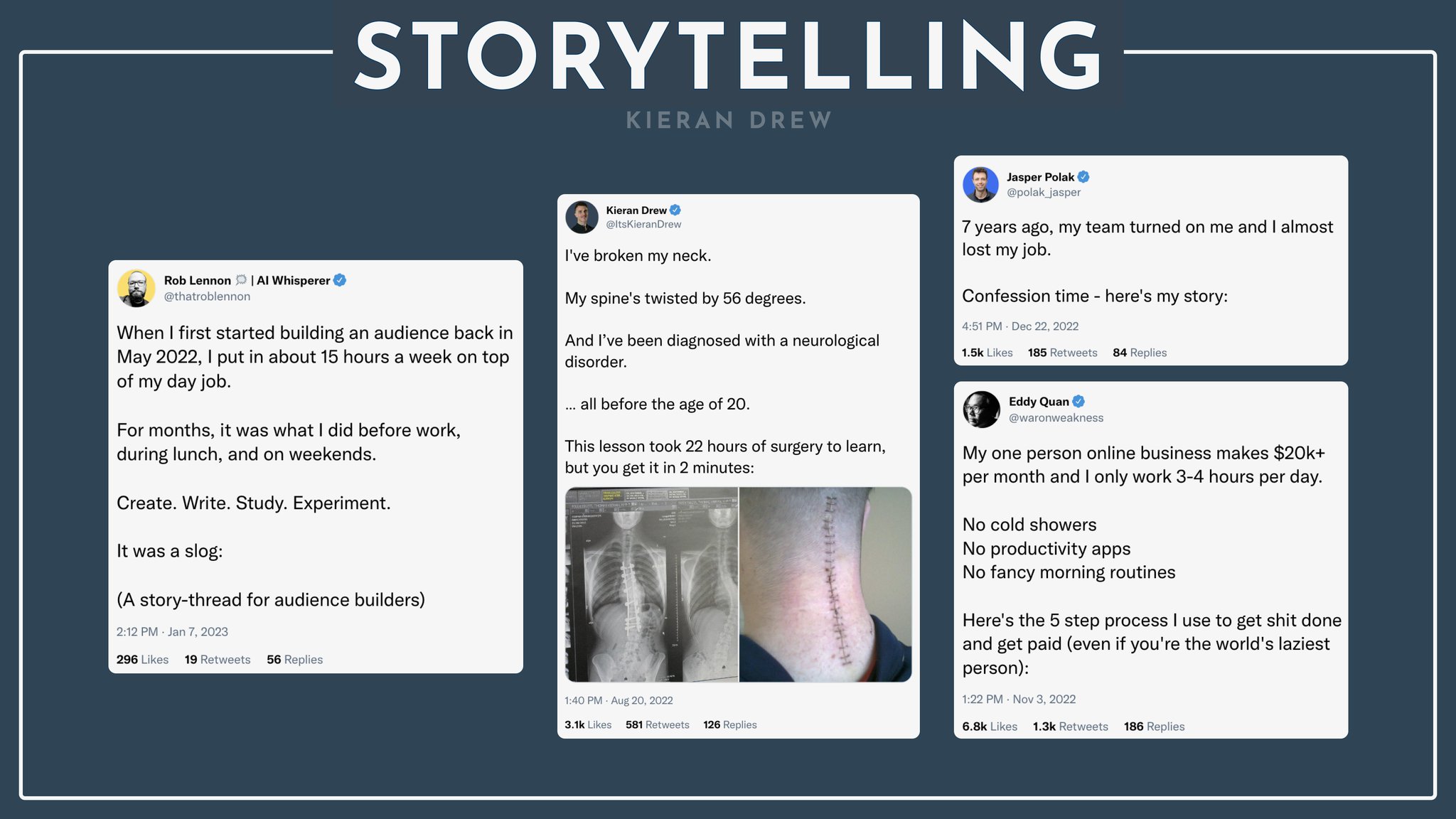 You can tell a story in a single tweet.
Share your:
· Wins
· Fears
· Mistakes
· Realisations
· Life experiences
Out of the 3 pillars, storytelling is what will set you apart.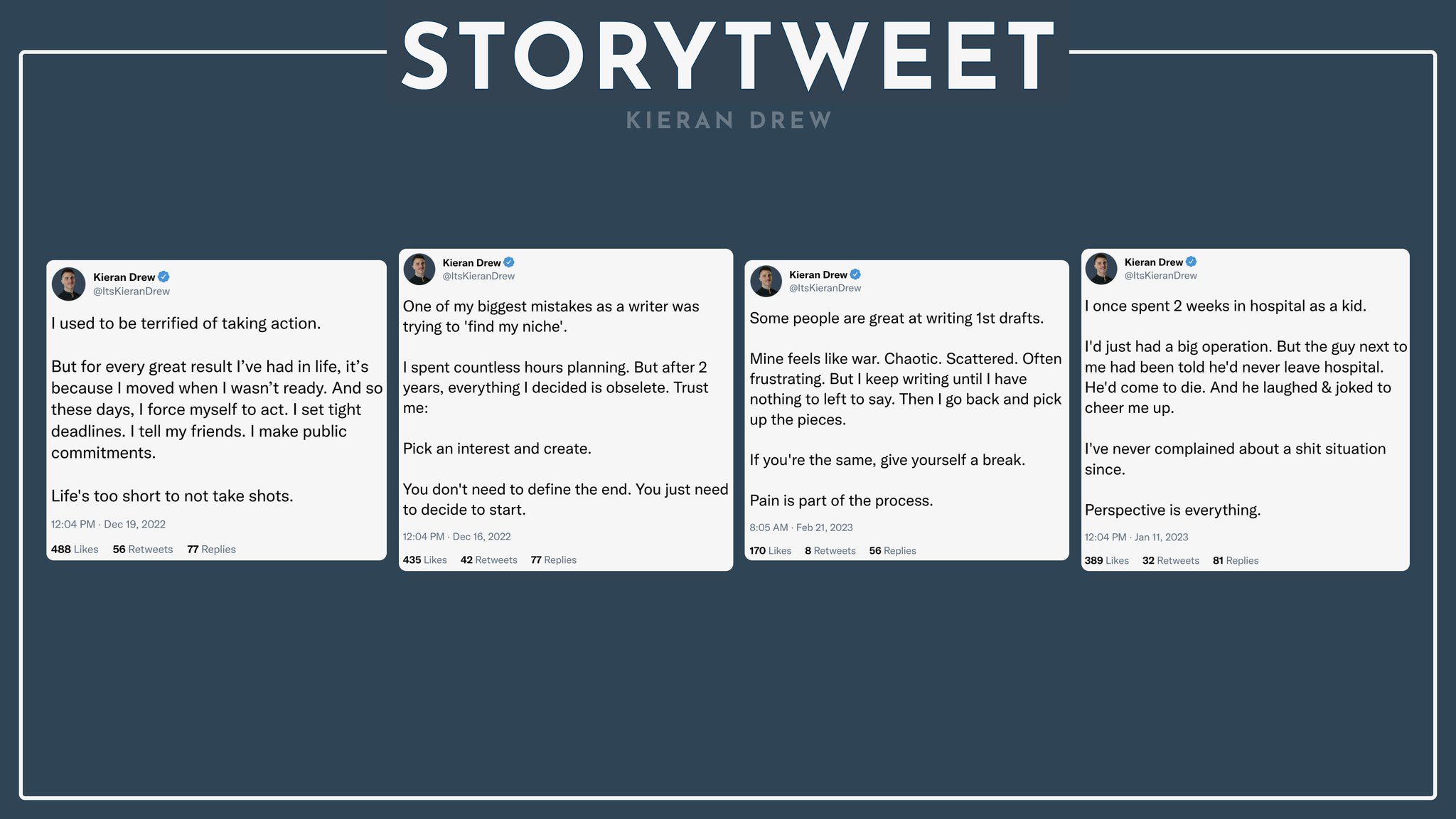 Content is your credential.

And the more value you create, the more valuable you become.

So use the 3 pillars of magnetic writing and follow the 3-2-1 Success Plan:

· 3 tweets a day
· 2 threads a week
· 1 year of patience

You got this.
Thanks for reading!
If you want more writing ideas, drop me a follow
@itskierandrew
- I share what I learn as I build my creator-business.
& If you enjoyed this, please drop a quick comment so other people might see it too.
Much appreciated.
---
Recommended by
Recommendations from around the web and our community.