Professor, Duke University. Economic and political development, social change, Islam, Middle East, Turkey.
Thread: On this day, five years ago, the Syrian regime attacked the town of Khan Sheikoun with the nerve agent Sarin. 92 people were killed; many more left scarred for life. The way
#Russia
and its western sympathisers responded tells us a lot about what to expect in
#Ukraine
.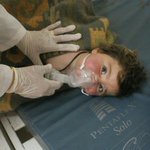 🧵
1/13
American progressives are facing an intellectual dilemma. For years, they focused on criticizing US foreign policy. In part because of the anti-capitalism perspective, but also because they, undeliberately, bought into both imperialism & American-supremacy. I'll explain:
Don't miss out curated content from your favorite people
Join to see curated content, recommendations and collections from your favorite people.
Find creators I follow