Thread by Ram Ahluwalia, crypto CFA: In Switzerland, the 'rule of bank' trumps the 'rule of law'. The government agreed to change the law to fast-track UBS's acquisition of Credit Suisse and bypass shareholder consent. Shareholders will be wiped out. Were the Swiss banks ever trul
Tweet
In Switzerland, the 'rule of bank' trumps the 'rule of law'.
The government agreed to change the law to fast-track UBS's acquisition of Credit Suisse and bypass shareholder consent.
Shareholders will be wiped out.
Were the Swiss banks ever truly private then?
🤔
twitter.com/i/web/status/1637548800620347394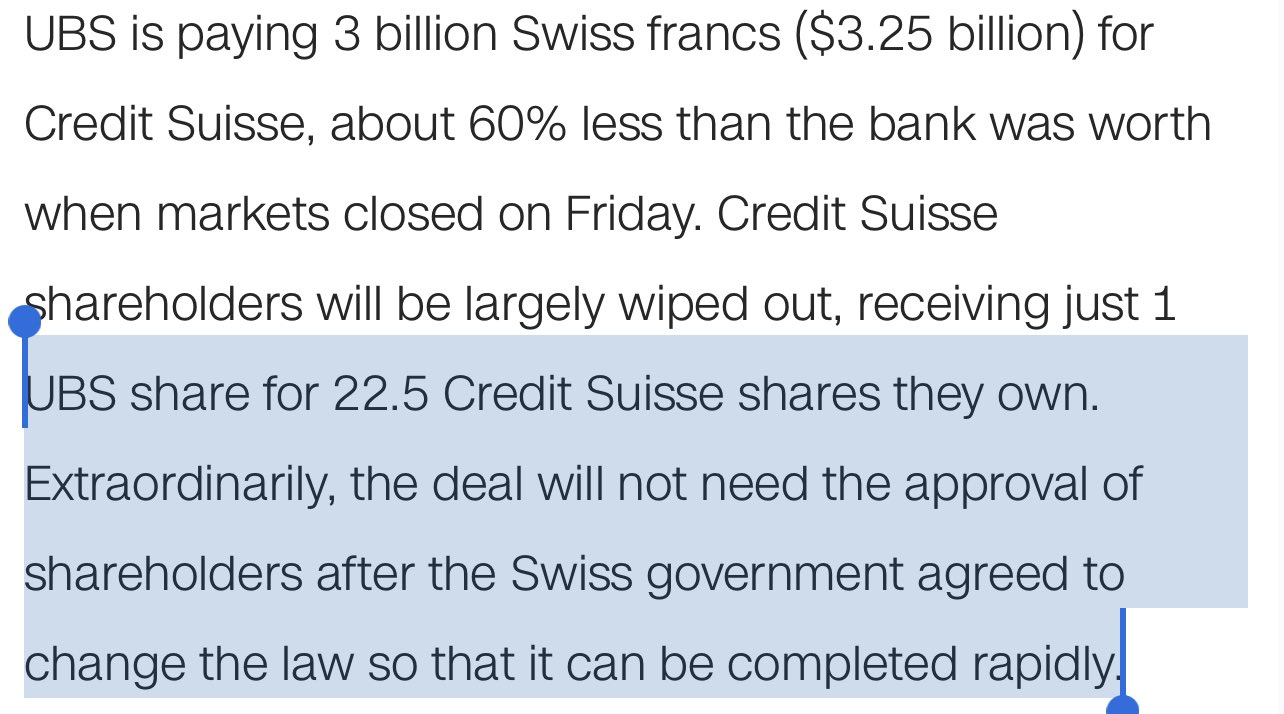 Credit Suisse equity research analyst has a HOLD rating on UBS Group stock
HOLD is codeword for 'Sell'
Pretty sure that flips to a BUY rating before the next performance review
We need to check in on this in a few months
😂

---
Recommended by
Recommendations from around the web and our community.
You might also be interested in