Thread
Today's
#DavesCarIDService
birthday boy is the Babe Ruth of driving, the incomparable Erwin "Cannon Ball" Baker, born March 12, 1882. In May 1914 he shattered the transcontinental record by nearly 9 days, making it from San Diego to NYC in 11.5 days on this 1914 Indian Powerplus.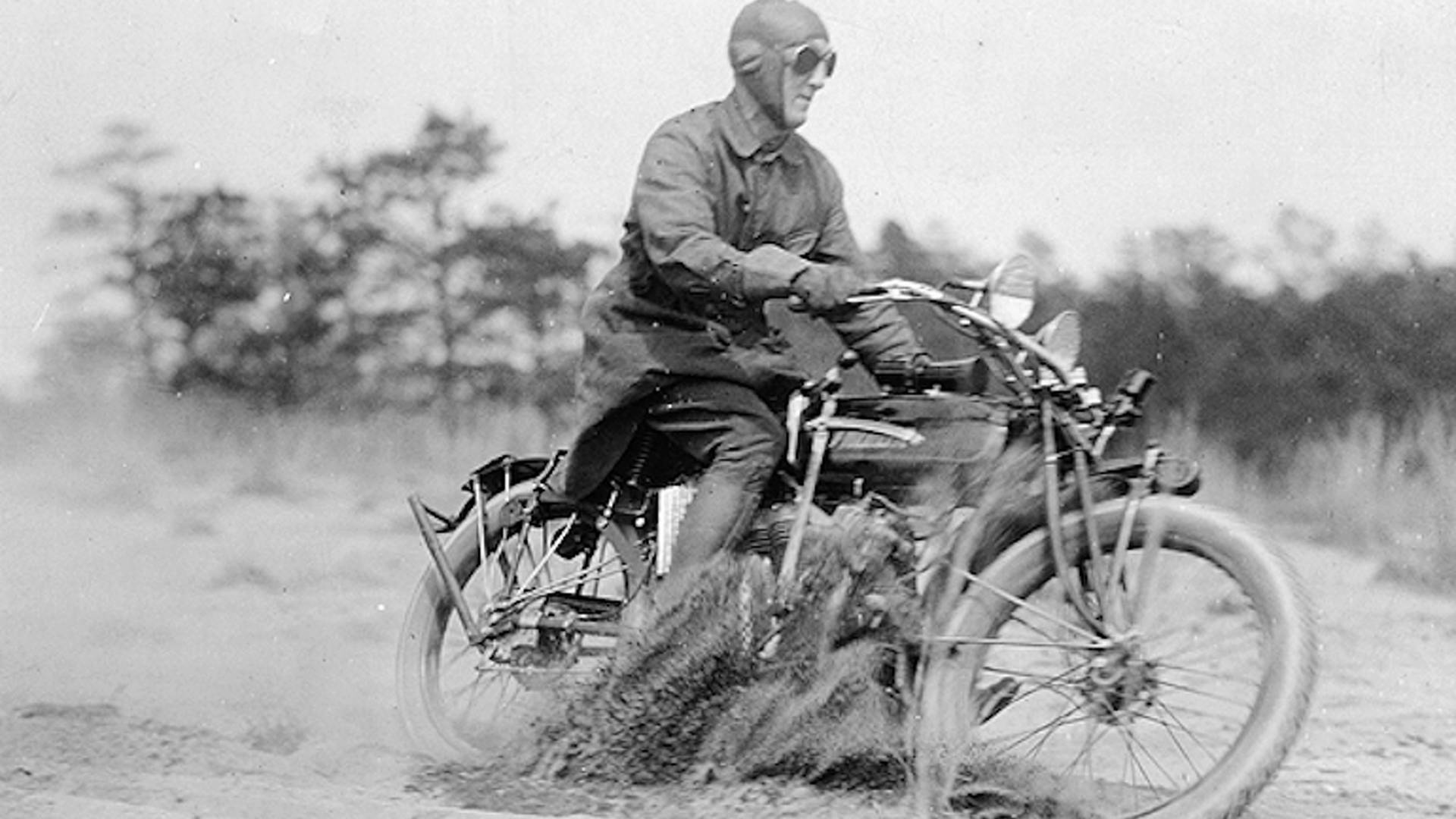 The next year Baker broke his own transcontinental record in a 1915 Stutz Bearcat (11d 7h); again in 1916 in a Cadillac 8 (7d 12h); and in 1928 he beat the 20th Century Limited train from NY to Chicago in a modified Franklin, signaling the days of the train were numbered.
His greatest record: 1934, coast to coast in a Graham-Paige Special in a mind-boggling 53.5 hours. That record would stand for nearly 40 years.
Mind you, this was all without the benefit of interstate highways and Buc-ee's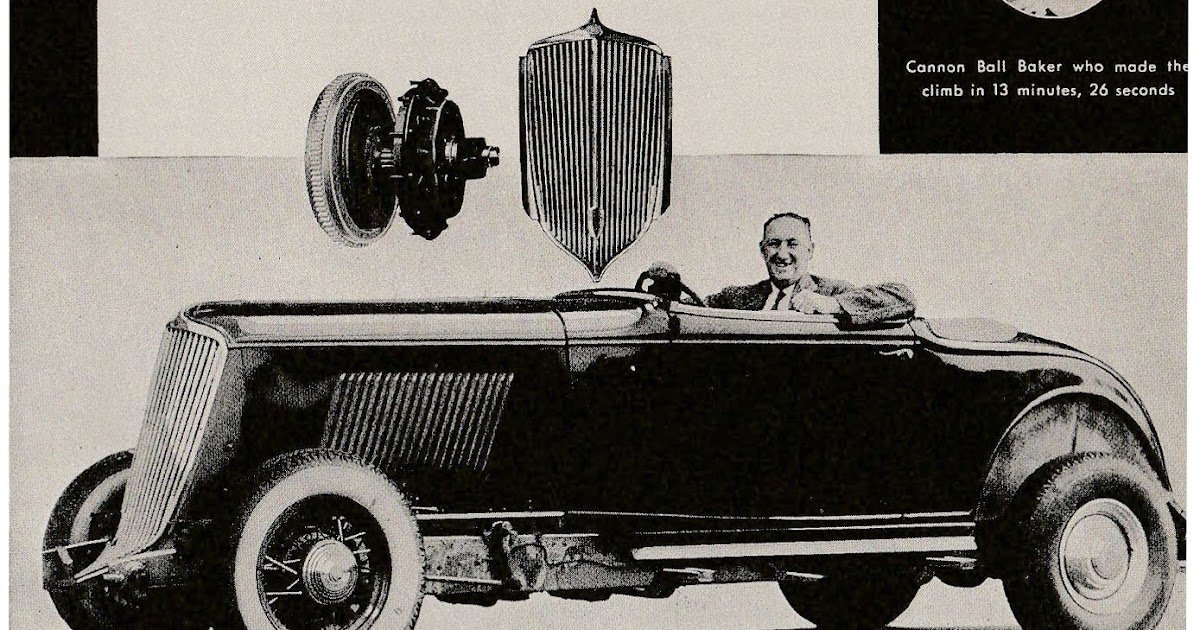 All in all, he set 143 speed records on every variety; Canada to Mexico, connect the 48 state capitals, you name it. It's estimated he drove more than 500k miles just on speed runs, and yes, the famed Cannon Ball Run (born 1972) is named in his honor.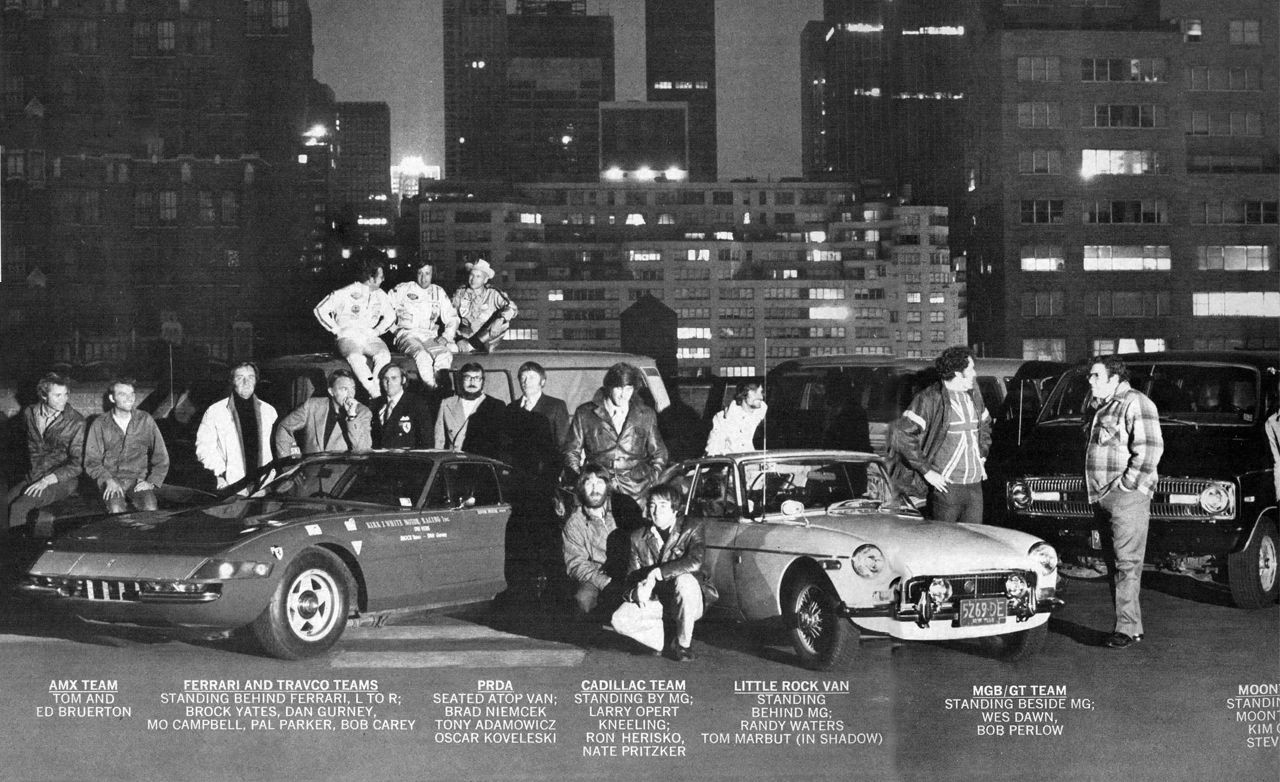 The Cannon Ball Run continues to this day, including an ill-fated 2016 attempt by Yours Truly. That's a story for another day, for now it's time to solve some mystery cars.
If you'd like to get in line for a car ID, please first recite the sacred pledge: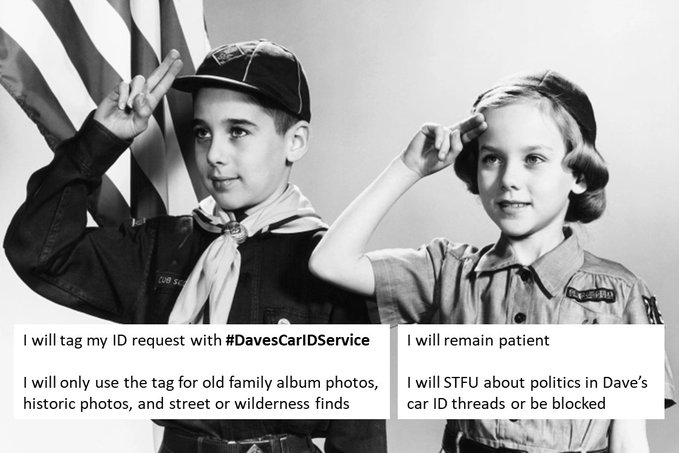 Many apologies for overlooking this 70s-licious photo of Mom & Dad, hopefully headed off from Holiday Inn to a warmer honeymoon destination in a 1971-72 Buick Skylark.


*Not to be a scold, but I get a lot of irrelevant stuff in my hashtag inbox, which makes it harder to find all the great vintage family pics that are the bread & butter of this thing. If I haven't ID'd your album photo in 3 weeks, feel free to remind me.
Dad and his doggy are ready to race that 1933 Chrysler Royal coupe for pink slips. Love them Mopar split windshields. Next to the Chrysler is another sweet car, a late 1931 Ford Model A slant windshield Victoria.



*another reminder to include the hashtag in your ID request. Almost missed that A+ picture, had it not been for hashtag good Samaritan
@RussJensen5
.
Imagine pulling up to HS in this? The disabled drag strip vet here is a 1964 Plymouth Fury 2 door post with AR 'Daisy' mags, and hopefully a 426 Max Wedge up front. Add a full locker Dana 60 rear axle and you're King of the Student Parking Lot.


*"Lemme tell you what Melba Toast is packin' right here, all right. We got 4:11 Positrac outback, 750 double pumper, Edelbrock intake, bored over 30, 11 to 1 pop-up pistons, turbo-jet 390 horsepower. We're talkin' some f***in' muscle."
**I watched D&C last night, sorry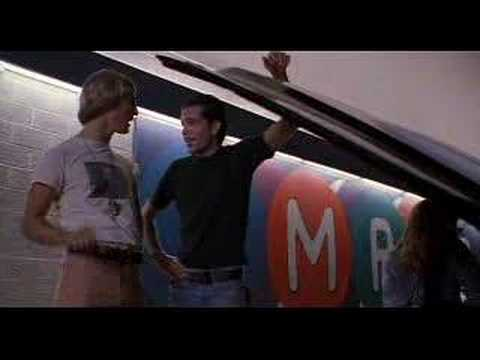 Peekaboo! Lil' Señor Cisco is playing hide & seek behind the tailfin of a 1956 Plymouth Belvedere. Very underrated car design IMO.



With a little zooming, NJ license plate indicates year is 1945 and that Dad is manspreading on the rear bumper of a 1939 Pontiac Silver Streak sedan.


A gentle reminder to please crop & rotate you ID photos for optimum reader enjoyment (sorry to be such a nag today).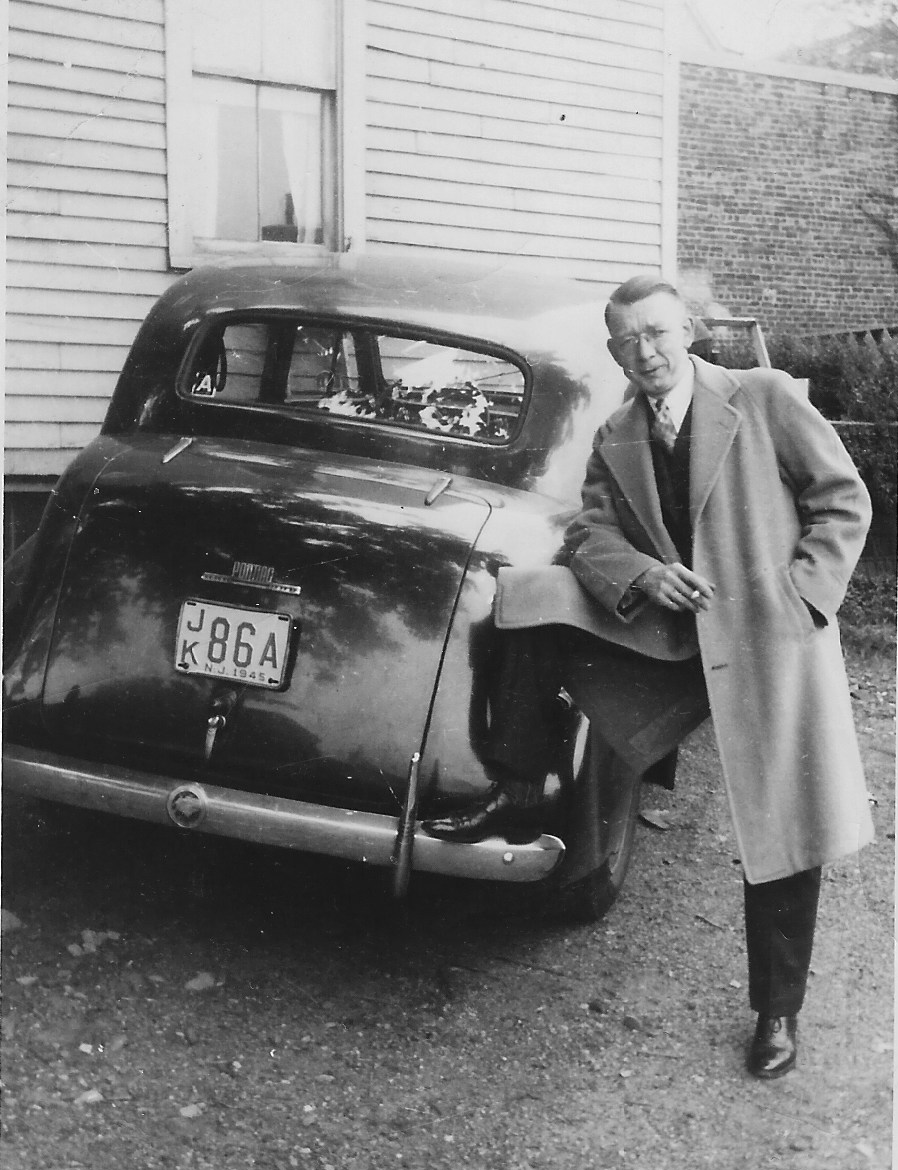 Little Becky demonstrates the OG smart phone, Hi-C cans. Use them to make long distance calls & they double as sidewalk stilts.

Apparently the Buick side of town, with a 1958 Special/ Super/ Century (not Roadmaster) on street and 66 Wildcat in driveway.


Ol' Rudy was already up in years here, driving the very Germanic regions around of Schleswig WI in a c.1917 Willys Overland Model 89. Schleswig is very close to Elkhart Lake, home of Road America (the USA's prettiest race track).


*Much like Holstein and Schleswig Iowa, Schleswig WI is very close to Holstein WI. All those evolution-hardened Teutonic livers are why the rest of y'all have no chance in a beer drinking competition against Iowans, let alone Wisconsinites.
Ah, the little acorn from which a mighty grocery chain oak grew. In the parking lot, a base model 1952 Pontiac Fleetlander (near), and 1955 Olds 88 (far).

If the same Smith's I'm thinking of, started in Brigham City UT and now widespread in Mountain West.


SLOWWW RIIIDE
TAKE IT EEEASAY

Speaking of Dazed & Confused, this one is pre-ID'd but I'll allow it to demonstrate the movie was no exaggeration. I suspect there's a freshman paddle in the Chevelle somewhere.


*back in MY day, we didn't care if somebody stole our catalytic converters, we threw them away OURSELVES.

I know there's a car in driveway across the street, but I have no ambition to ID it, so feel free to ID yourselves.
That's a 1939-53 Farmall M, dumping something into the box of a 1934-35 Diamond T 243 dump truck (ht
@Powerlift_SA
).
A little too fuzzy for a solid ID here but I suspect the focal truck is a 1920ish Ford Model TT.


What is it, That 70s Weekend? Yesterday featured a Dazed & Confused Era cutie on a 76-77 Chevy Camaro, prompting another one on a 76-77 Chevy Camaro (albeit this girl is more demurely dressed).


Quite a solemn occasion for young doughboy-to-be Frank, and Dr Bowdish provides the rest of Frank's story in the quoted thread. Directly behind them is a 1916-17 Buick D44 roadster; not enough visual here for me to ID the other car.


Everything here lines up with a 1958 Buick Estate wagon, and the relatively spartan door panel indicates a base model Super.


These Untouchables (well, honestly, the LAPD of the time was not generally considered that untouchable) are ready to shoot it out behind a very cool 1925-26 Studebaker Duplex Phaeton, the hot cop car of its day.


*hat tip on that ID to
@shawnconnelly
.
The Studebaker Duplex phaeton (also known as a California Top) was nifty, a semi rigid top with no side windows or posts. Allowed G-men to lean out with tommy guns in bootlegger chases. Even sold as a "Sheriff model."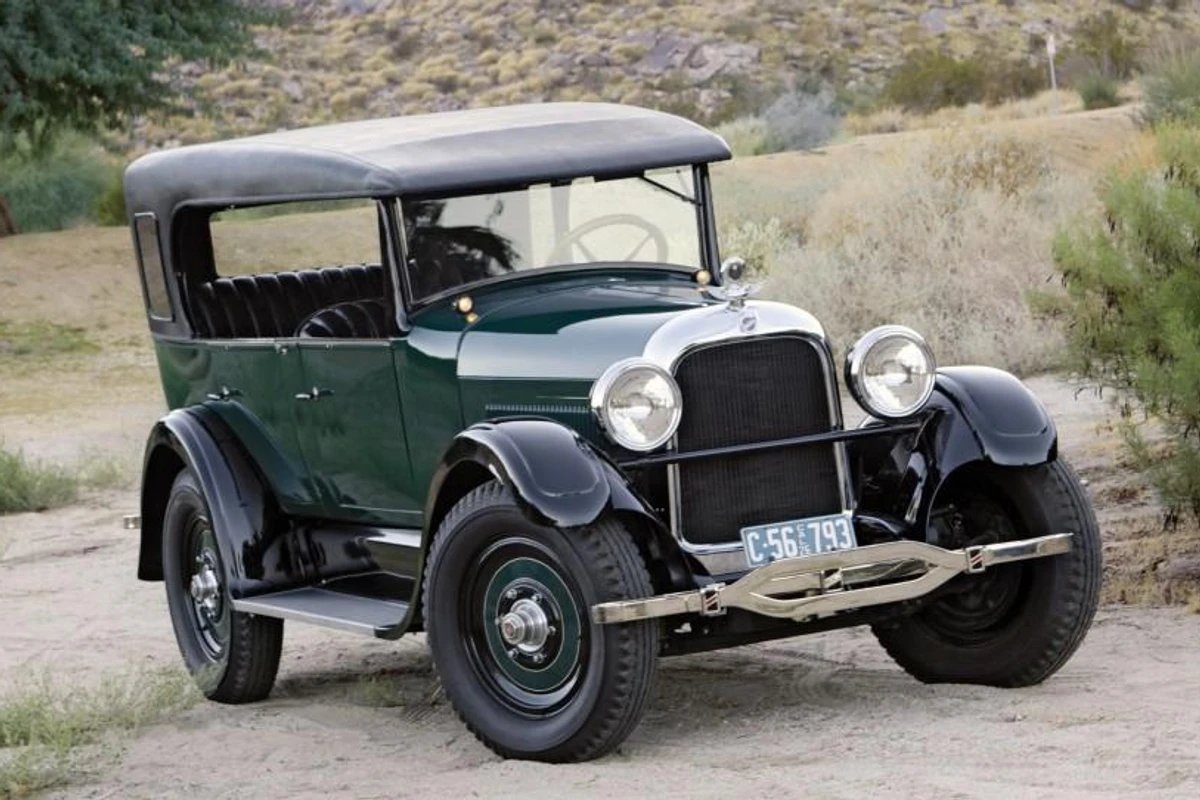 My Chicago baseball allegiance is strictly North Side, but happy to ID this one belonging to a South Side legend. Beisbol been bery bery good to Minnie Miñoso, as evidenced by his 1953 Cadillac Series 62 convertible (ht
@dehallstrom
)
Dad & his best two ladies are all smiles beside a 1939 Chevy Master Deluxe sedan.


As the former owner of an early 60s Lambretta Series III Li 150, I can spot one a mile away, especially if there's a leg show involved. Background cars are 1962 Buick Skylark convertible & 65 Chevy Impala (ht
@DaveAlexanderID
)
Probably accidentally started by Gidget & Moondoggie during a bongo-beating clambake.

Foreground car is a 1949-50 Nash Statesman; woody wagon a 46-48 Ford (or Mercury); red/white car a 55 Chevy.


Sorry folks, gotta call an end to today's episode, but will note my inbox has thinned out a bit, so there's never been a better time to shoot/scan some of your fantastic old family album pics for ol' Dave to analyze and share with the whole gang.