Thread by fred walton: 1) Crypto weekend 🧵 ( Feb. 25 and Feb. 26. ). The offering of Dapper Labs' NBA-branded "Top Shot" non-fungible tokens might be securities —-a fed judge ruled Wednesday. twitter.com/coindesk/status/1629467956685201409
Tweet
1) Crypto weekend 🧵 ( Feb. 25 and Feb. 26. ).

The offering of Dapper Labs' NBA-branded "Top Shot"
non-fungible tokens might be securities —-a fed judge
ruled Wednesday.

2) Major gaffe for Solana.

Infrastructure operators on the Solana network rushed to right the struggling blockchain early Saturday.

This arose after a tech issue throttled users' ability to trade crypto, transfer assets, or do anything on-chain.

3) As per data from Nansen, NFT whale Jeffrey Hwang (aka Machi Big Brother), dumped 1,010 tokens for 11,680 Ether or $18.6M, in the space of 48 hours.

4) Key points :

*Inca Digital report calls out Huobi, KuCoin crypto exchanges;

*They allow customers with debit cards from sanctioned banks.

5) FT to point 4. 👇🏾

6) Related to points 4 and 5.

7) From the IMF….

8) For tweeps following the FTX political contributions story, note applicable deadline previously set by present FTX management.

9) Oasis's response: What occurred on 21st was only possible due to a previously unknown vulnerability in the design of the admin multisig access, with the sole intention to protect user assets in the event of any potential attack. Readmore
blog.oasis.app/statement-rega
…
10) Platypus update below…

12) 👇🏾👇🏾

13) FT:
$COIN
earnings report shows that Q4 institutional investors contributed 86% of transaction value ($125B).
But they only contributed 4% of revenue ($13.4M).
Retail investors contributed 14% of transaction value ($20B)
but contributed 96% of the revenue ($308.8M).
14) Regarding Sarson Funds…

15)
$SI
= Sergeant Schultz …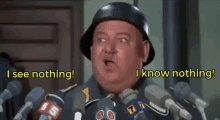 16) Circle announced the Atlanta-based Citizens Trust Bank would hold $65 million in USDC reserves as part of a broader collaboration between the two companies. The bank's USDC reserves will provide small businesses with access to capital.

17) An odd tiding…

18) On the sidelines of the G20 meeting, Treasury Secretary Yellen said US isn't pushing for an outright banning of crypto activities.

19) "Stablecoins" are much less stable, than many may believe.

22) The Solana network's deep freeze continued Saturday.

Validators were preparing a second restart attempt that they hoped would restore service to users of the blockchain.

It's still unclear what caused the service outage.

23) FTX Japan users are in a much better place than FTX US users…

26) Something to keep an eye on….

27) "Around the Horn" , with Asia's Weekly TOP10 Crypto News.

28) For any US user on CoinEx, take note…

29) FT:

This comes after SEC filed a 73-page brief
w/U.S. Court of Appeals for DC in December 2022.

Brief outlined its reasons for denying Grayscale's request to convert its $12B GBTC to spot based Bitcoin ETF in June 2022.

30) QUICK TAKE:

•The Solana blockchain is back working again after two attempts to fix it;

•Engineers are monitoring its performance.

31) Just sad….

32) Sec'y Yellen and the Fed recently announced policy guidance for crypto.

Informative🧵 to consider today….

33) JUST IN:
#Solana
launches investigation to determine the root cause of its network outage yesterday.
34) 👇🏾👇🏾

35) When Terra ecosystem collapsed last year & again as FTX
fell apart, retail investors rushed to buy big crypto dip.

Meanwhile, "whales" were selling en masse, all at expense
of those smaller mom-and-pop traders.

In stormy seas, 'the whales eat the krill,' BIS report says.

36) Texas claims that
Binance.US
's terms of service & restructuring plan contain inadequate disclosures and
discriminate against Texas creditors.
37) SEC Gensler responds to the commentary from the crypto industry….

38) ICYMI previously….

39) Imagine that ? 😉

40) Highlights:
A) Superseding indictment on Feb. 23 for SBF;
B) NYAG sues CoinEx exchange;
C) Coinbase's Q4 "Earnings" report;
D) FTX Japan users vs FTX users elsewhere;
E) "Regulators" in focus
( 🇺🇸/ 🇨🇦/ HK, IMF );
F) Voyager deal updates;
G) Celsius & CDPQ;
H) Odds & Ends.

41) More on the Gary Gensler interview…

42) Gensler addendum.

43) "But"…..

---
Recommended by
Recommendations from around the web and our community.