Thread by Alberto Arenaza: I always take predictions with a grain of salt but... ...I had to do it 👀 Here are our 2023 edtech predictions at @transcendnet! Had fun jamming with @mnarea on this one. twitter.com/albertoarenaza/status/1615737352420458496/photo/1
Tweet
I always take predictions with a grain of salt but...
...I had to do it 👀
Here are our 2023 edtech predictions at
@transcendnet
!
Had fun jamming with
@mnarea
on this one.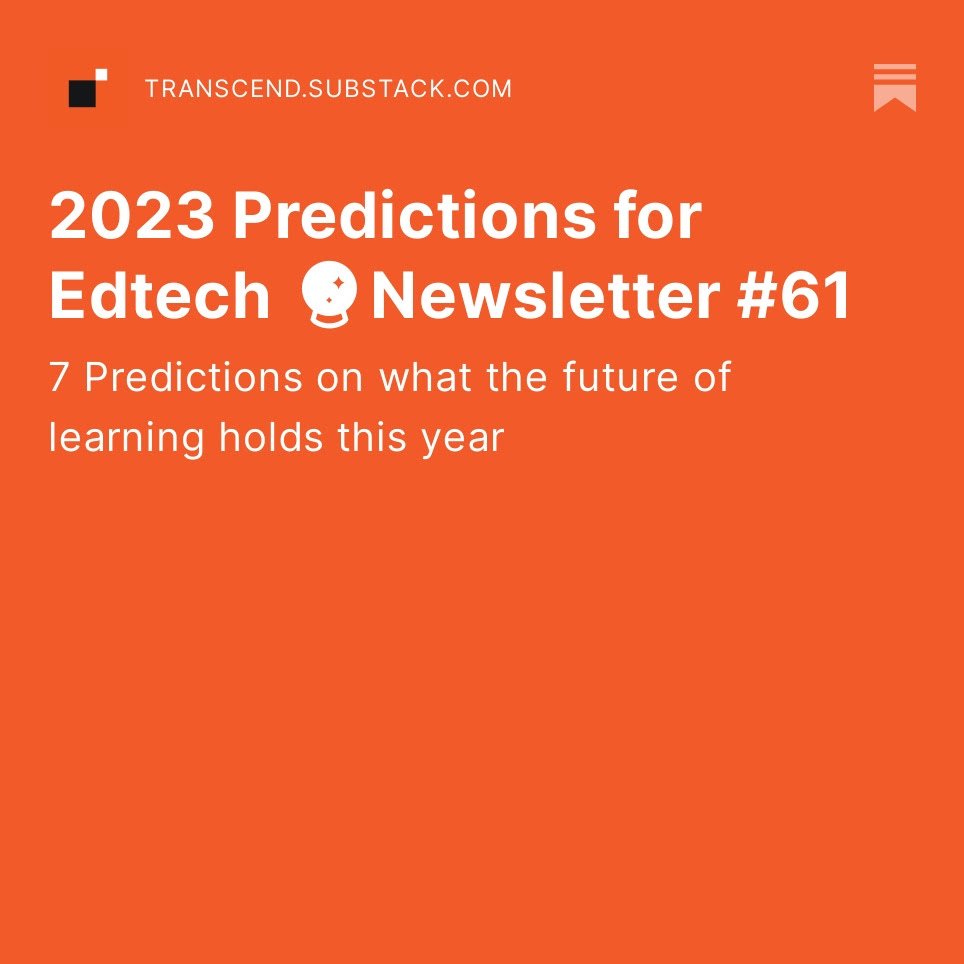 Each prediction comes with a very specific metric to measure at the end of the year, so we can hold ourselves accountable in 2024.

I look forward to a data-driven confirmation that I am an idiot 😂

Here are our 7 predictions:
#1: Startup M&A will be back 🤝
Mergers and acquisitions were down bad in 2022, but I expect they'll rise back up again with
a) acquihires for failing startups, and
b) buyouts for scaling companies (sub-unicorns scaleups) that PE firms could buy and run.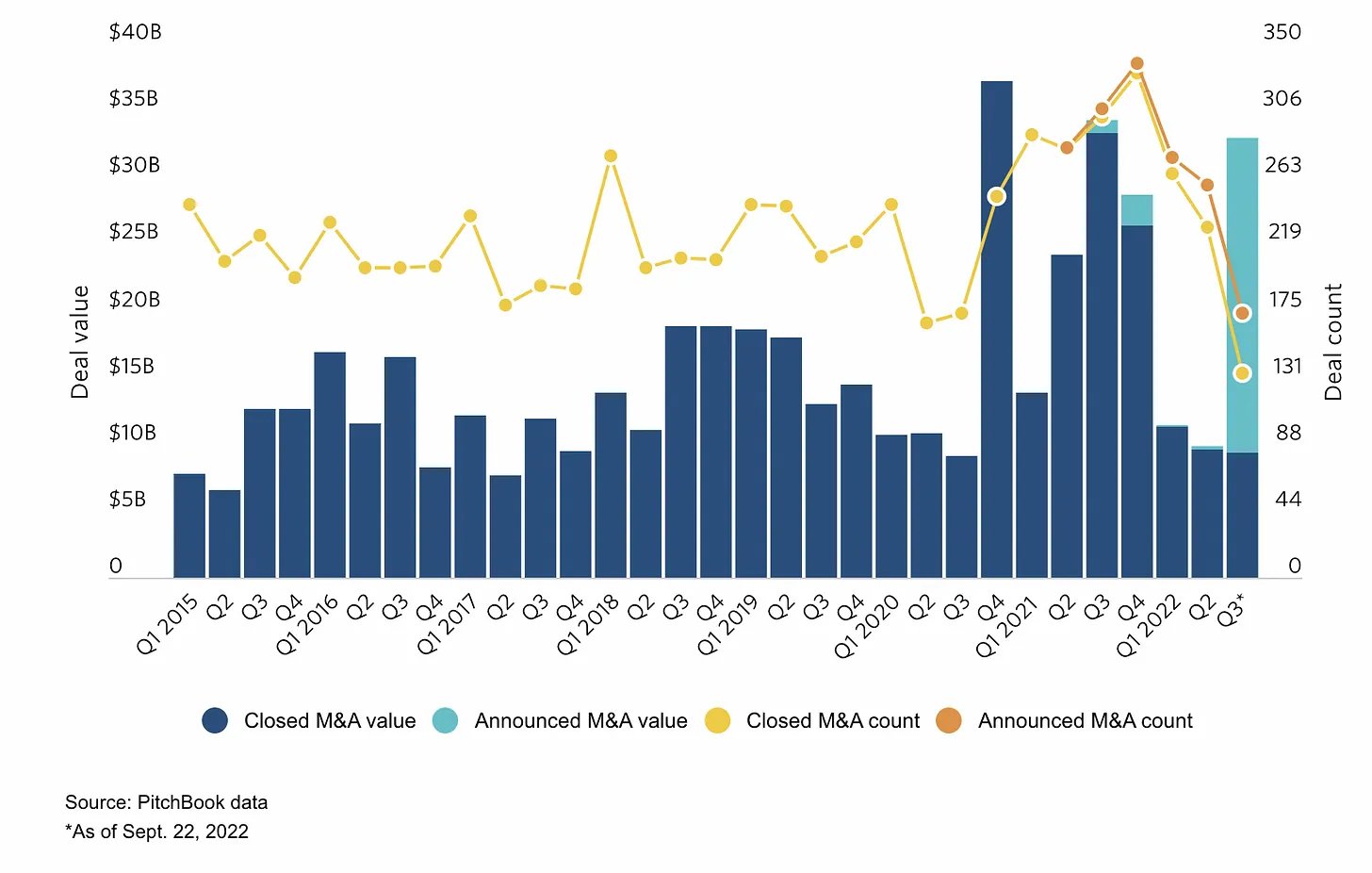 #2: We'll see 70+ US college closures this year 🏫
Recessions tend to be a great time for universities (because unemployment pushes people to upskill), but we actually expect other upskilling programs (bootcamps, apprenticeships, certificates) to really benefit this time around!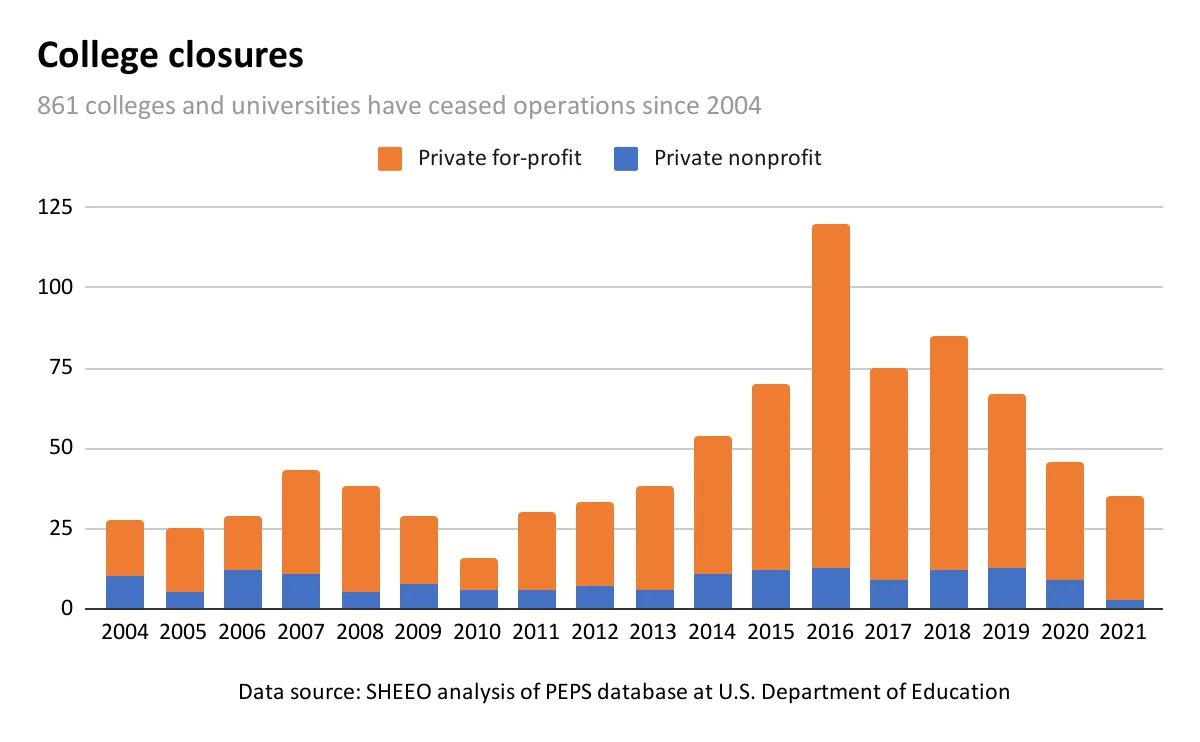 #3: 2023 is the year of Boring Edtech 🛣️

Move over, ✨ glamorous edtech ✨, Boring Edtech that solves less sexy (but real problems) in education is here to stay!
#4: Edtech funding will be the same as 2022 💰
While the economy crashes, you'd expect edtech funding to collapse too. But edtech funding globally was down 50% in 22, and investors have funds to deploy... so I'd expect it to stay roughly equal as 2022!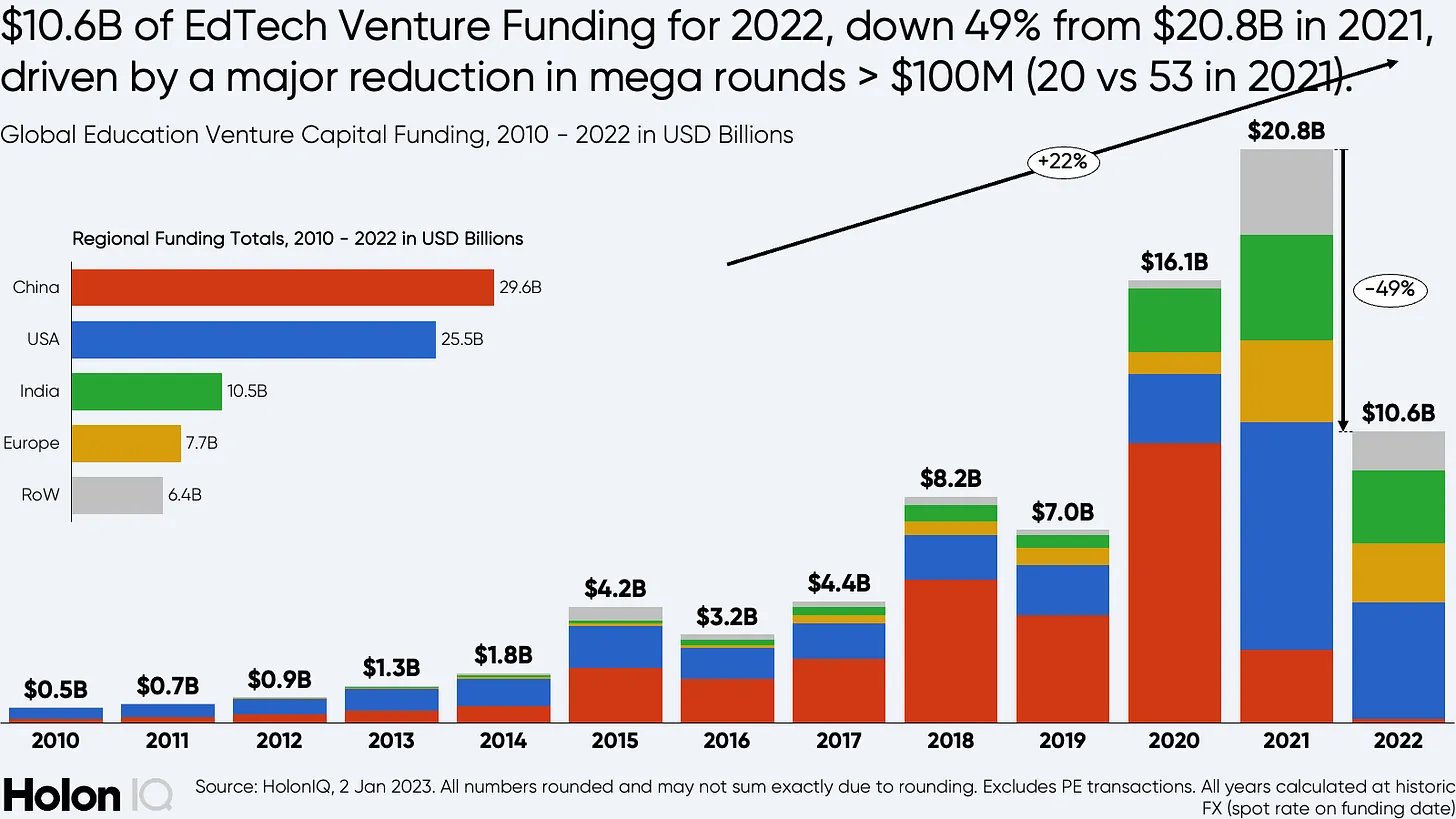 #6: Layoffs will unlock a new wave of entrepreneurial talent 🚀

As the labor market changes, we predict a wave of bootstrapped founders building services and training startups that thrive over the next few years.

---
Recommended by
Recommendations from around the web and our community.