Thread
Kevin Roberts opens by saying that one of the enemies of free speech is Big Tech.
But that's not really correct. Facebook clearly boosts conservatives voices. The top shared stories are always
@realDailyWire
.
But sometimes these companies mess up like Hunter Bidens laptop.
My sense is that Big Tech isn't so much an enemy of free speech as it is a bumbling idiot when it comes to free speech.
One of the issues that
@karaafrederick
cites here is that Twitter acts as a gatekeeper like what happened during the Hunter Biden laptop debacle.
Oooof.
@karaafrederick
just said that, "if you're not paying then you're the product."
I cannot disagree more because you are never not paying. You are paying with your limited attention.
I wrote extensively about this topic here:
exformation.substack.com/p/the-attention-economy-a-history-of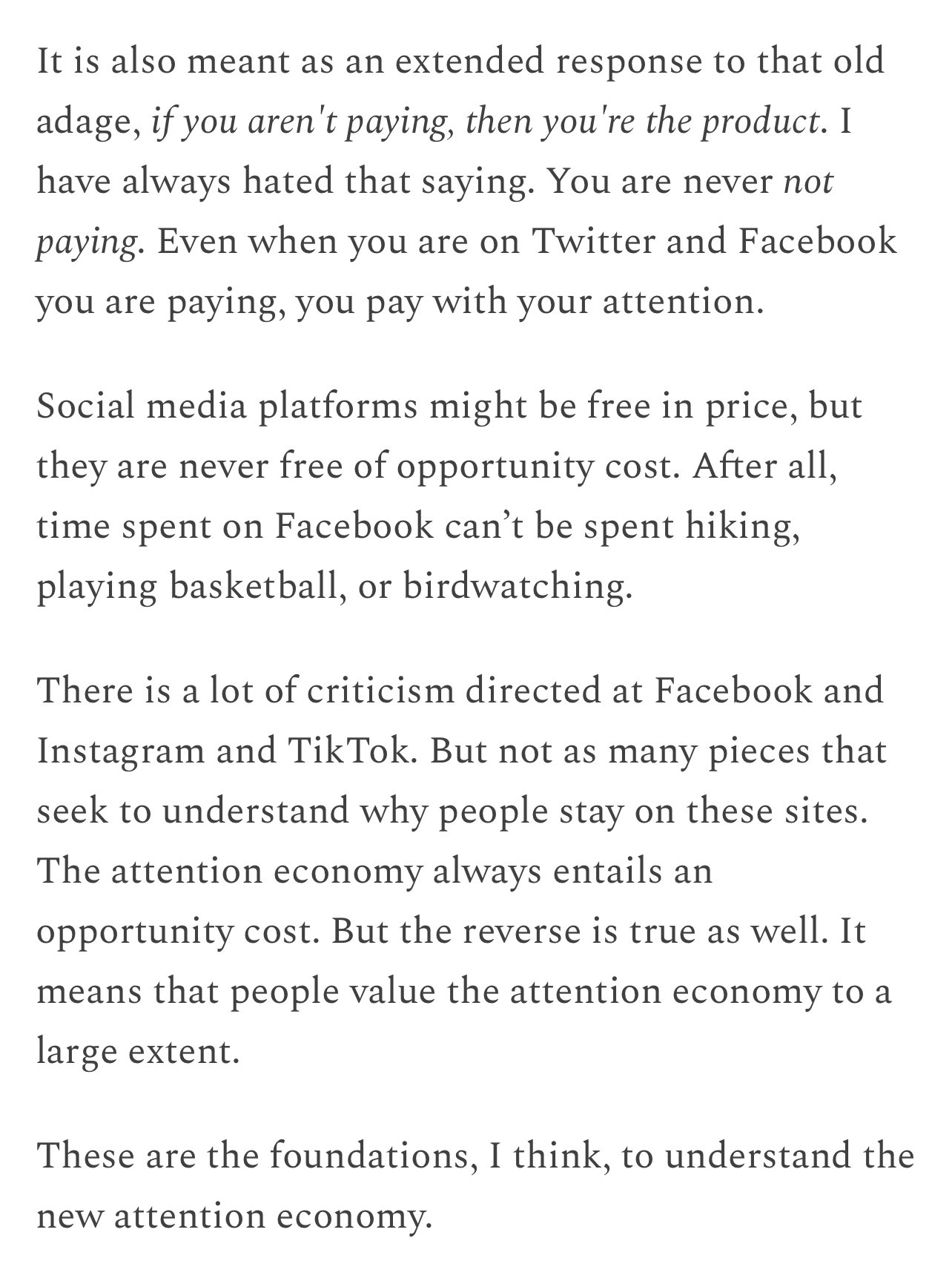 The error is that Kara doesn't take the analysis where it should go. What's new about these platforms is that they are multi-sided markets.

We have to analyze these platforms as such because they balance value among the differing sides.

This is the point of Rysman (2009).
Rep Ken Buck just noted that when Google buys a company, investment dries up.

But that isn't what the data shows. In fact, the reality is the exact opposite.

With all due respect with Rep Buck, a lot of his colleagues voted against the bills that he is now touting. It's because they have got some problems that are really hard to solve with better language or structure.
My general read of this conversation is that the "Big is Bad" crowd that has been drumming up ideas on the left finally got a venue on the right.

Besides this conversation is about ten years old. A lot of recent research undercuts the concerns laid out.