Thread by Brett Adcock ⚡️: Amazon is a trillion dollar company. AWS alone does $74B in revenue. This was all built using the Single Threaded Leadership framework. Here's how to lead like an Amazonian: twitter.com/adcock_brett/status/1598702542610800640/photo/1
Tweet
Amazon is a trillion dollar company.
AWS alone does $74B in revenue.
This was all built using the Single Threaded Leadership framework.
Here's how to lead like an Amazonian: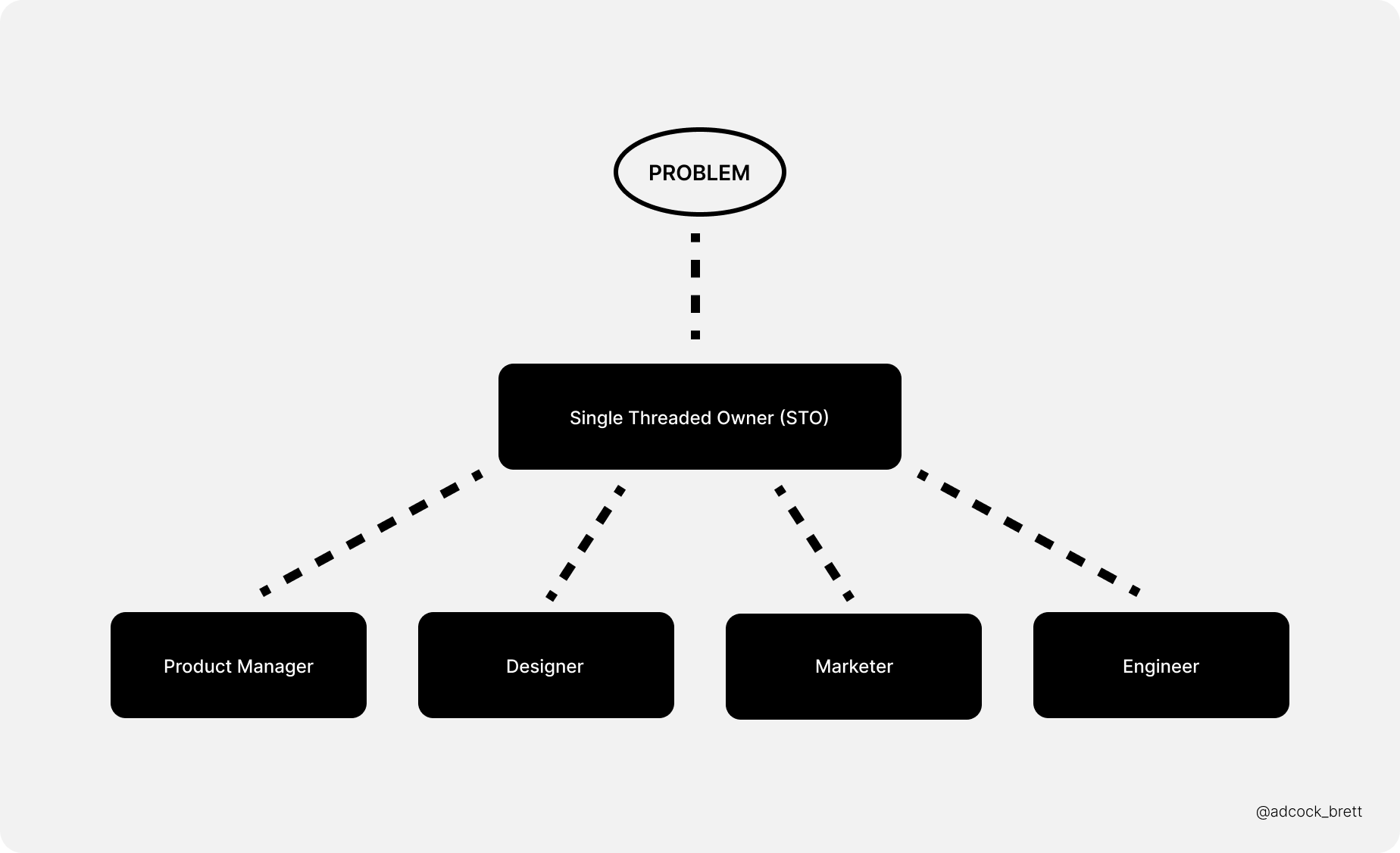 What is this framework?

Single Threaded Leadership (STL) means that each core problem at the company has 1 leader focused on solving it.

Big companies duplicate work too often.

This framework of organizational design prevents this (and speeds everything up).
Why does it matter?

Amazon has built several different wings to massive scale.

In fact, this model helped AWS reach $74B ARR by:

- Removing dependencies
- Voyaging into crazy new verticals
- Getting more done in shorter timespans

Here are the 5 key tenets of STL:
Tenet: Be an owner

Bureaucratic drag is real.

Layers of permission to get anything done is a productivity killer.

STLs own a specific problem, end to end.

All strategy, decisions, and execution from through them.

The problem is their full-time job.
Tenet: Be autonomous

Single-threaded means that leaders don't work on anything else.

This grants them authority to go make good things happen.

Mistakes will happen, and that's OK.

STLs will never fail for lack of effort.

Remove dependencies and build great processes.
Tenet: Be the quickest effective decision-maker

Regardless of title or role, STLs make decisions related to their core problem.

They do so with more knowledge and conviction than anyone else.

And all this at high speed.

STLs have to be quick to decide with conviction.
Tenet: Be an elite project manager

STLs are responsible and accountable for all aspects of the initiative.

From strategy to execution, and everything between: STLs are on the hook.

And they operate with efficient systems to get things done smoothly.
Tenet: Be accountable to great work

STLs have a duty to the customer first.

Any other obligation is distantly secondary.

The bar must be 10x higher than the norm.

And leaders are on the hook to solve the problem at any cost.
Lets recap the tenets:

→ Be an owner
→ Be autonomous
→ Be the quickest effective decision-maker
→ Be an elite project manager
→ Be accountable to great work
I hope you've found this thread helpful.
Follow me
@adcock_brett
for more.
Like/Retweet the first tweet below if you can:
---
Recommended by
Recommendations from around the web and our community.