Thread by Eric Wall: Is Sam typing his thread in slow motion and deleting select tweets simultaneously so that bots won't detect it? Is that the reason he's doing this? twitter.com/ercwl/status/1592334689335144448/photo/1
Tweet
Is Sam typing his thread in slow motion and deleting select tweets simultaneously so that bots won't detect it? Is that the reason he's doing this?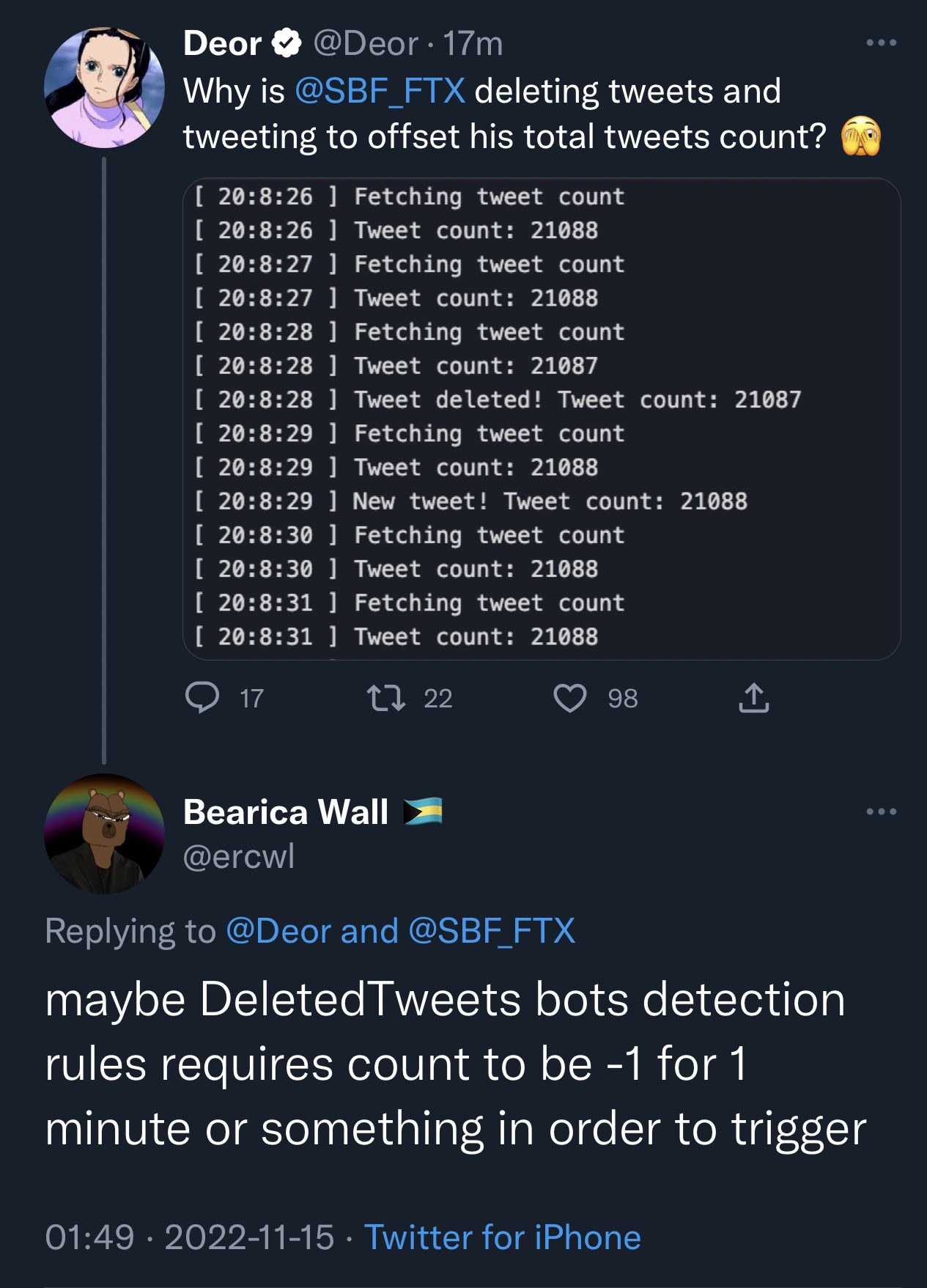 I can't believe this shit
This is why the tweets are coming out so irregulary.

He's combing through his past tweets searching for incriminating statements and will only tweet the next letter in his fake thread as soon he finds a tweet he needs to delete

Classic sleight-of-hand
He just lied through his teeth to NYT about this incase you missed it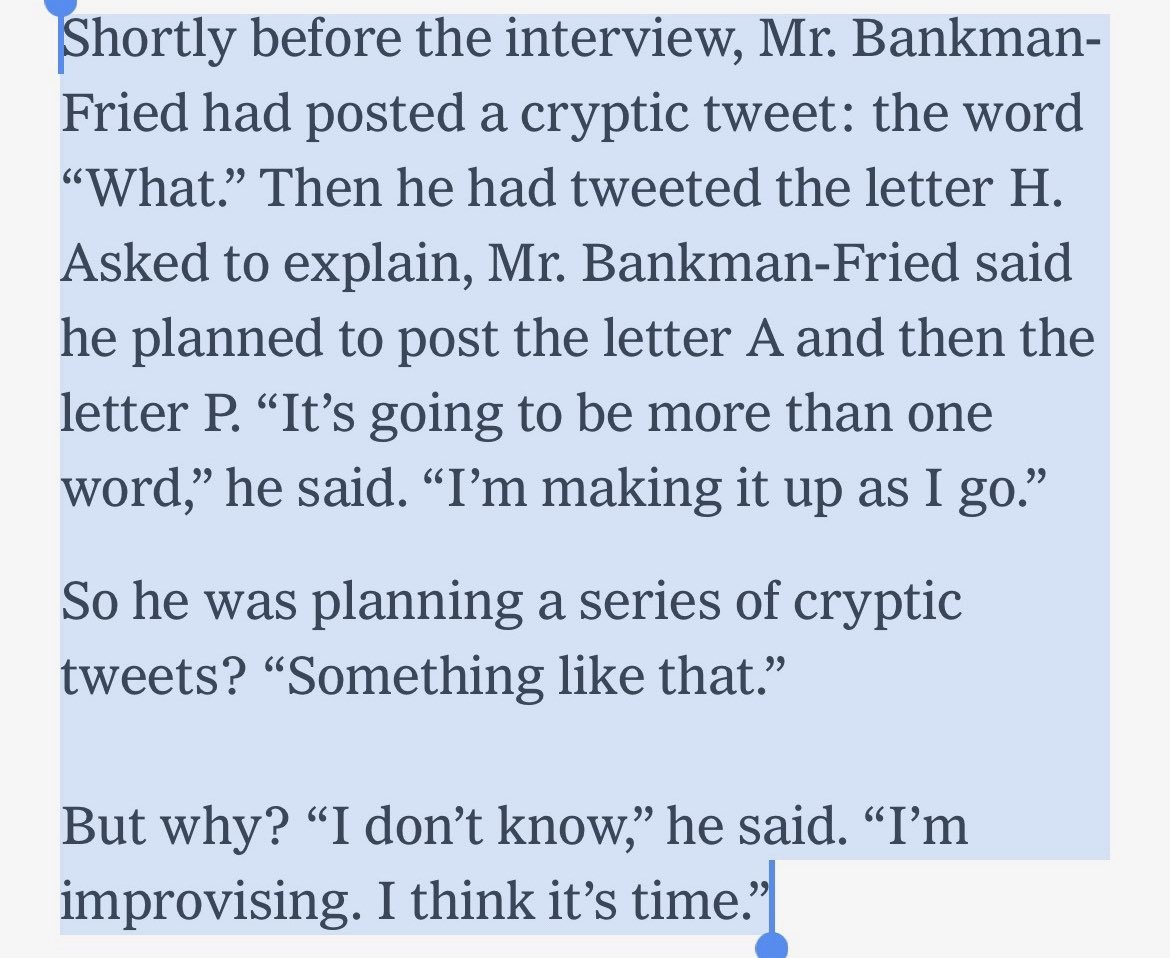 Legend

- FALSE POSITIVES -

Deletions seem to be coming from *other* people deleting their tweets that Sam has previously retweeted

- MY BAD EVERYONE. VERY SORRY -

Error seems to come from the fact that retweet deletion happened within *one second* of one of his cryptic one-letter tweets. Implausible at a first glance, but can happen. Here are some tweets Sam *has* deleted (ignore those that start with RT)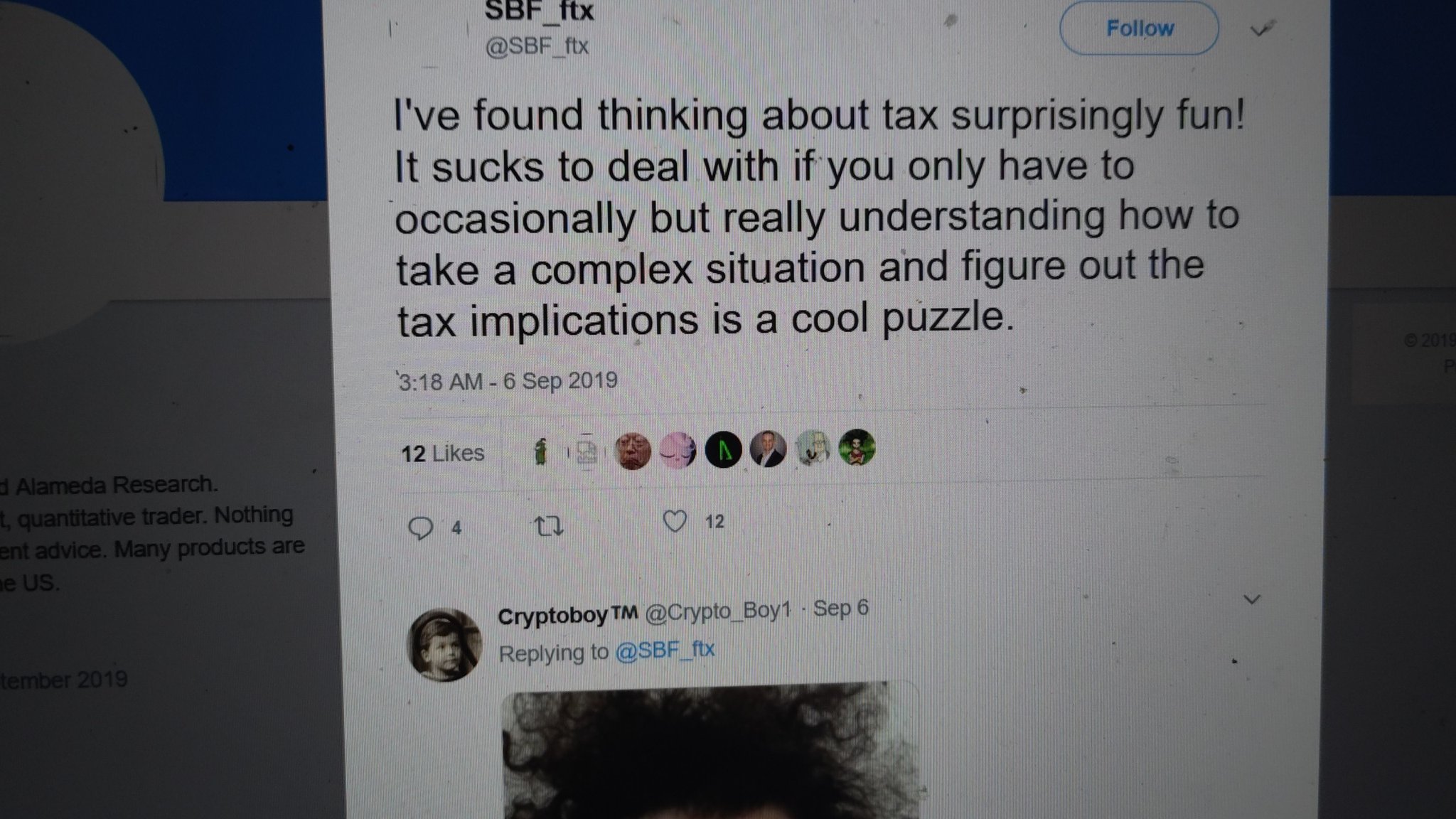 If this thread was a disappointment I offer a meme I made as consolidation prize
Back to the show people:

---
Recommended by
Recommendations from around the web and our community.
You might also be interested in