Thread by riddles.eth: Why understanding ACTIVE vs. PASSIVE INVESTING is critical to your financial success… 💰📈 specially in Crypto, Web 3 & NFTs… 🧵👇🏽
Tweet
Why understanding ACTIVE vs. PASSIVE INVESTING is critical to your financial success… 💰📈

specially in Crypto, Web 3 & NFTs…

🧵👇🏽
🔑 Investing comes down to your time horizon & your level of engagement

If you're investing over a 5-year window in a "set-it-and-forget-it" manner…

Your strategy should be vastly different than if you were planning to spend 5-6 hours a day monitoring markets & day-trading
What I'll cover:

➡️ Investing time horizon, and why it matters

➡️ Assessing your own ability and willingness for "active management"

➡️ Range of active to passive investments & best recommendations (NFA)

➡️ What's the right fit for you?
Let's get started…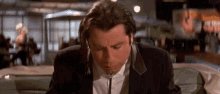 What is "Active Investing"?

Active investing takes a "hands-on" approach

The goal is to beat the market's average returns (Beta) and take full advantage of short-term price fluctuations in order to generate EXCESS returns (Alpha)

It involves a much deeper analysis & expertise
What is "Passive Investing"?
Passive investing limits the amount of buying and selling within a portfolio
The strategy requires a buy-and-hold mentality, which means resisting the temptation to react or anticipate the market's every next move
E.g. Index Funds, S&P 500,
#BTC
🔵

Your "investment time horizon" is the time period for which you expect to hold your investment for a specific goal

In theory, the longer the time horizon, the more aggressive/risky of a portfolio you can build

Understanding YOUR time horizon is CRITICAL to investing
"The best advice I got was from Paul Tudor Jones who once told me the best investors he knew are those whose investment time horizon matches their idea time horizon." —
@RaoulGMI
Let me dissect this a bit further… ⤵️
Many people have a knack for identifying "hot new trends" 🔥

Maybe this means you can figure out which shit-coin is going to pump next, OR which influencooor is going to move that "degen-mint" NFT floor

Others, are better at longer term views…

I.e. "all cars will be electric"
🔑 You should identify your HIGHEST CONVICTION theses … & try to match that to your investment horizon

If you think you know best what's going to happen with something in the next 2 years… bet over that 2 year window

If you think you know what'll happen tomorrow… day-trade!
🔵🔵
Do you have both the time & passion to stay on top of your "investments"?
Take an NFT project called
@10KTFshop
for e.g. which rewards active community members for participating in "battles"
These tend to have only 24-48 hour warnings & require you to take ur laptop on 🏖
If you are an individual who has more time on their hands to follow the storyline, keep up with discord, news, etc…

then for your efforts, there's much more "Alpha" you can generate

New capital in these projects flow from passive members to active members within the community
On the other hand:
If you are just looking to grow your wealth over the years as you live your life, perhaps consider
#btc
, or NASDAQ
Or if you really believe in NFTs, then perhaps
@cryptopunksnfts
, or
@beeple
500days…
Why be glued to your screen if you don't want to / can't?
Ultimately, it all comes down to what you have BOTH a passion 🤍 & time ⏱ for

If you hate following particular investments… then why do it?

And even if you have the passion, but not the time, you're setting yourself up for failure with "active" investment options 🔑
🔵🔵🔵 Range of active to passive investments

It's important to understand that everything is a spectrum…

If you think that the current US government will be the "Roman empire" equivalent for the next 5 decades…

then perhaps US treasuries & US stock indices are best for you
If you have a more radical view on the effects of globalization & technology & think that the influence of Nation-States will exponentially decrease…

then perhaps Bitcoin or other cryptos or big-tech plays are for you
Remember, the more "Active" the category & investment, the more time & effort is required from you to stay on top of things

You can treat it the same as trading your time for💰

When you do this, be sure to weigh the "opportunity cost" of your time (for both business & pleasure)
A key concept to learn about is "DCA" or Dollar Cost Averaging

Passive way to DCA: add the SAME amount of 💰 to your positions at REGULAR intervals

Active way to DCA: add ADJUSTED amounts of 💰 to your positions OPPORTUNISTICALLY when there's 🩸 on the streets & fear is high
Whatever your view of the world is, your "investments" / "bets" need to match the time-horizon of your views!

📏

Let's deep dive into active vs. passive spectrums across a variety of asset classes (for illustrative purposes only, as these are very complex) ⤵️
🔹 NFTs

Category: Highly Active

Sub-category directional examples from most active to least ⤵️

⏬ Degen mint NFTs
⏬ "Story-telling" NFTs
⏬ "This cycle" NFTs
⏬ "Past-cycle Blue chip" NFTs
⏬ "Fine Art Blue Chip" NFTs
⏬ "Historical Fine Art" NFTs
🔹 Crypto
Category: Active
Sub-category directional examples from most active to least ⤵️
⏬ Meme Coins
⏬ ICOs
⏬ Community Coins
⏬ Special Purpose Coins
⏬ Smart Contract Layer 1 Coins
⏬ ETH
⏬
#btc
🔹 Stocks

Category: Less Active

Sub-category directional examples from most active to least ⤵️

⏬ VC / Private Equity
⏬ Small Cap (Growth)
⏬ Mid Cap (Growth)
⏬ Large Cap (Growth)
⏬ Blue Chips
⏬ FAANG
🔹 Indices
Category: Passive
Sub-category examples from most active to least ⤵️
⏬
@ARKInvest
⏬ Small Caps
⏬ Emerging Markets
⏬ US Mid Caps
⏬ Bonds / Asset Class Proxies
⏬ NASDAQ
⏬ Dow Jones
⏬ S&P
🔹 Entrepreneurship
Category: MOST Active
"Invest in yourself" or "BUIDL" is actually the most "active" thing you can be doing
It's not for everyone, and comes with a lot of personal risk & commitment
However, it is an option for some
I started
@grassverseNFT
for this reason
🔵🔵🔵🔵 So what's the right fit for you?

You can have a MIX of both active & passive investments in your portfolio

My recommendation is that you align your conviction, passion & availability with the respective investments
Passion is 🔑 because the more passionate you are about something, the more you're likely to learn about it & the less it will feel like a chore

In fact, spending time on passions can actually energize you

The goal is to align ur passions with ur💰activity.

That is the alpha!
My best "set it & forget it" bets?
🔹
@cryptopunksnfts
🔹
@beeple
🔹 GOOG, TSLA
🔹 QQQ by
@InvescoUS
🔹 ETH
🔹
#BTC
Note that BTC is much more "passive" than ETH because it won't go from POW to POS. It's the most decentralized
QQQ / Nasdaq is a bet on Tech, auto-recalibrated
Remember: Millionaires & Billionaires are made in the 🐻 market

You have a MUCH higher chance at accumulating riches starting today (with dirt cheap valuations) than if this were peak bull-market with lofty valuations

Work for it. Manifest it. Know yourself. I believe in you 🤝
If you enjoyed this🧵, the nicest gesture in twitter is an RT. RT'ing the first post (shared here for your convenience) would help tremendously in getting it infront of more ppl like you. Always appreciate our frenship ♥️

This 🧵 is brought to u by the
@grassverseNFT
(GV) community
If u'd like to co-write, read in advance, & provide feedback to these threads, check out the collection OpenSea link in my bio
A Quote RT of this thread also enters u into a GV NFT giveaway 🎁 — GL!
You can find all of my threads here 👇🏽

---
Recommended by
Recommendations from around the web and our community.