Thread by 𝙹𝚘𝚑𝚗𝙲𝚛𝚊𝚟𝚎𝚗.𝚎𝚝𝚑 ↠ ʙᴇᴠɴᴇᴛ.ᴄᴏᴍ: A non-comprehensive + personal thoughts 🧵 on Expo West 2022…including: How was your show? What did you see? What are people talking about? Wen NFT? + some other things on my mind after the show: https://t.co/QUYZbLQwnq
Tweet
A non-comprehensive + personal thoughts 🧵 on Expo West 2022…including: How was your show? What did you see? What are people talking about? Wen NFT? + some other things on my mind after the show: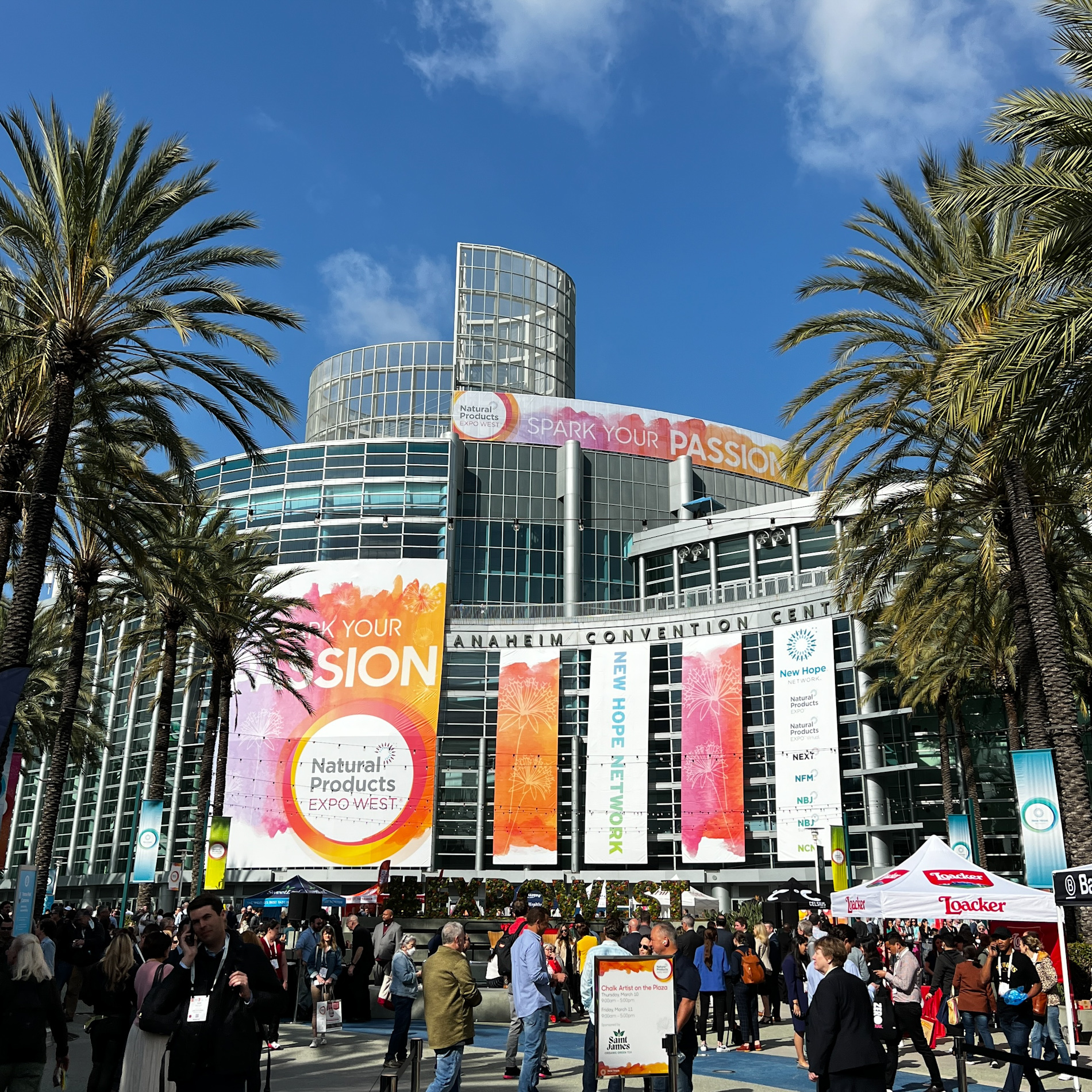 In most areas of the show (more later), the energy was really strong. Reconnecting with people + meeting digital friends for the first time seemed like the biggest priority of the show. Digital is great, but 1 day at Expo = connect w/ more people than 30 days of Zoom.
Show was def smaller than 2019 (maybe 2014 levels?). Fewer halls, wider/fewer aisles, & empty booths. Anaheim traffic not totally crippled. Many companies didn't go or just walked. I think fears of a 2020 cancellation scenario are reason. They'll be back next year, I'm sure.
Also a lot pandemic-founders (launched late 2019-now) don't know about the power of this show. Some chose SXSW instead. Some stayed home or did alternate events vs go to expo. WoM on Expo has largely been missing + DTC focus. Will correct itself by 2023 IMO.
Great job by New Hope making it feel packed + keeping the energy going. Big crowds in many areas…..However, areas of the main level and Arena were library quiet + had low/no foot traffic. No one seemed upset. Still felt bad for these companies given the high cost of exhibiting.
The toxic FOMO cycle of Expo (eg companies trying to one up each other with bigger booths, parties, & event sponsorships to stand out more w/ diminishing return) is broken. Low-frills is ok. I give it 1-2 years before this is back.
And, for better or worse, COVID is "over" in the minds of most people. Barely a topic of conversation at this point. Handshakes & hugs in abundance. Mask policy not enforced at all & < 5% of attendees wore one by the end. Stark contrast with Expo East.
Same for sampling protocols. What was announced in Feb (packaged only) wasn't enforced. Some companies didn't sample (def not good) while others seemed to do whatever (eg sampling unwrapped candy from an open bowl w/o a spoon…NGMI). Confusing experience.
Many retailers present but I think many sent fewer people. Brands seem good servicing existing retailers w/ virtual but closing new easier in-person. Retailers prob adjusted accordingly. Not sure if this is new normal or not. Both sides good w/ cost savings for now.
Thanks to DTC, zoom meetings, and more nimble retailers like Erewhon, Foxtrot, Good Eggs, GoPuff. Many companies (esp early stage) feel like they can launch whenever vs having to do it at an in-person tradeshow.
Even for more established brands, the cycle of having to have something "new" for Expo has been disrupted. Seems like much more of a focus on what's actually selling vs chasing the trend of the moment (RIP add CBD to everything/anything). Fine by me & prob fine for them, too.
The theme? Refinement of existing products/trends. Make packaging better, refine flavors, & extend carefully. Lots of functional sparkling + low/no sugar in bevs. Plant-based everything in both food/bev…amazing how far these products have come & now little to no compromise.
Sentiment…Loads of optimism from founders on the state of CPG & investment. CPG was, in most areas, pandemic-resistant & many had their best year ever in 2020 or 2021. People don't stop eating & drinking nor do they ditch their healthy diet when times get tough.
Cash is pretty free flowing right now…or at least you'd think that from talking to people. Investment rounds seem bigger than normal & the investment players are stepping up to bigger funds/check size. Could be some voids out there TBD.
Seeing lots of new investor entrants, too…Coming from tech, family offices, angels, PE who are interested in CPG to diversify their investments and see big $$$ in exit potentials. Def not all "good money" right now.
Supply chain issues definitely a concern. Established companies + early stage w/ experienced founders have a leg up for sure & are trying to take preventative measures…eg stockpiling cans, cutting underperforming SKUs, improving margin.
Smaller co.'s without supply chain expertise or ability to predict demand prob (cuz they are too new) don't know they'll get squeezed. Could be rough. Def think that some brands won't make it because of this if they aren't quick at adapting.
Some things, like shipping costs & availability, are hard to hack and it's making some companies slow their roll into regions that are far from production. And almost no one talking about int'l expansion right now.
Expected more talk about Ukraine & impact it might have on supply chain but didn't hear much. Could be my own bias as someone with a team in Ukraine who can't stop thinking about it. But I do think this will have at least a trickle down impact esp with 📈 price of oil.
Lotsa people paying attention to web3, but no rush. Lack of playbook for CPG makes it a solution without a problem right now + consumer awareness is presumed to be low right now. "Watch what happens with Liquid Death," to quote myself. Prob will see people get in later in 2022.
Was this thing a success? Absolutely. Big win for everyone involved to get back to CPG's biggest & most important event…IYKYN and it's honestly pretty hard to articulate all the benefit from it. Just go. Book your plans for 2023 now.
#notapaidendorsement
👊
---
Recommended by
Recommendations from around the web and our community.
You might also be interested in