Thread by Dave Kline: Mike Krzyzewski is the winningest coach in Men's College Basketball history. He'll retire this season w/ 5 National Championships at Duke & 6 Gold Medals as USA Men's Basketball coach. How did he sustain excellence for 40+ years? Coach K's 11
Tweet
Mike Krzyzewski is the winningest coach in Men's College Basketball history.
He'll retire this season w/ 5 National Championships at Duke & 6 Gold Medals as USA Men's Basketball coach.
How did he sustain excellence for 40+ years?
Coach K's 11 Unrivaled Leadership Standards🧵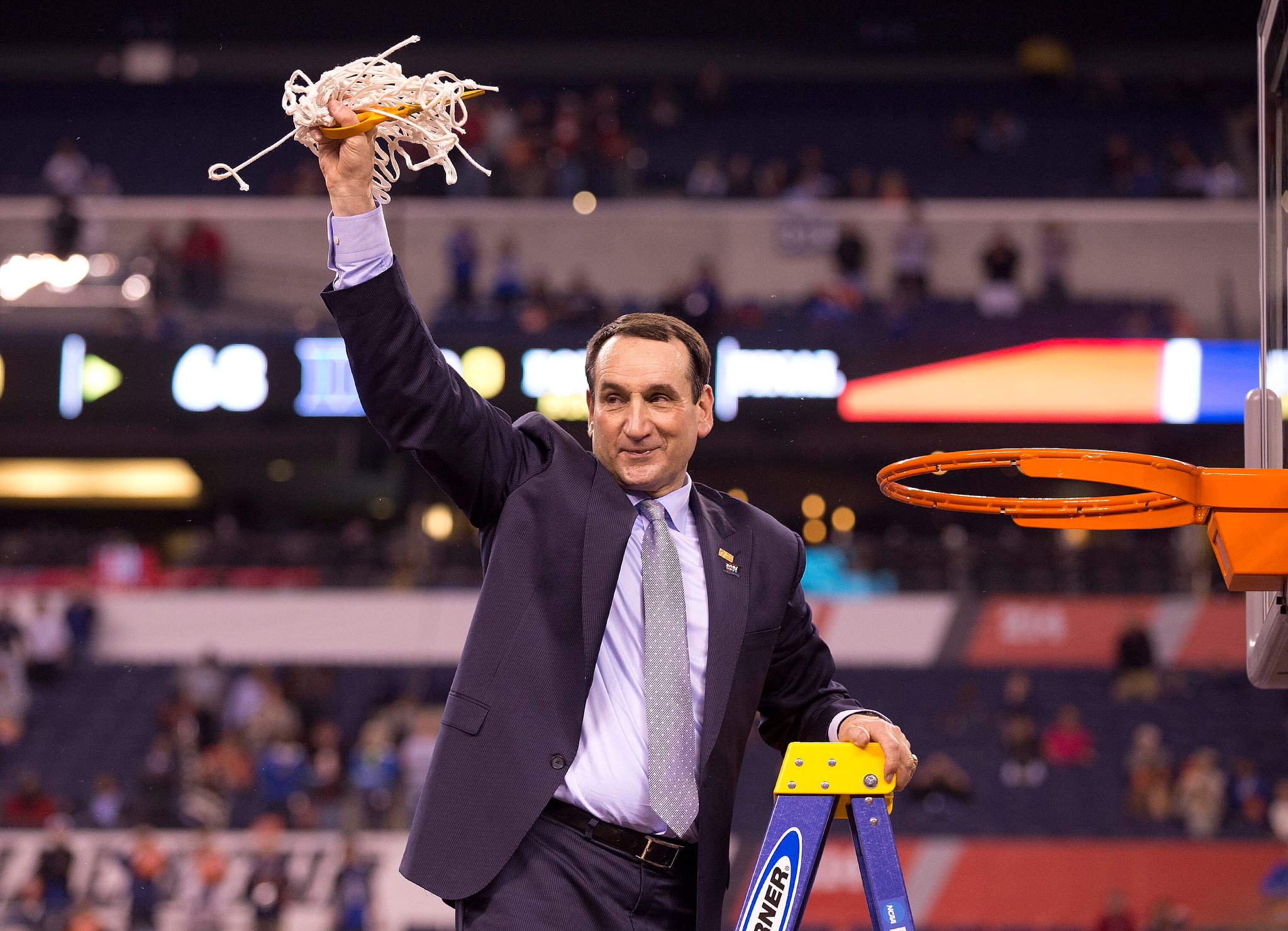 1/ Have Standards, Not Rules

Rules are imposed. As a result, they're either mindlessly followed or actively rejected.

Standards are co-authored. They're of the community, for the community, by the community.

Co-authoring leads to commitment.
Example:

Each time Team USA formed, Coach K asked some of the biggest stars in basketball, from LeBron James to Kobe Bryant:

"What do you guys believe in?"

They quickly bonded & built trust by reconciling their answers to form co-authored standards.
2/ Align Your Strategy To Your Team

Build your system around the people you have.

Arrange your people to:

-> Minimize the collective liability of their weaknesses
-> Amplify & harness their individual strengths
Example:

Co-captains Kyle Singler & Nolan Smith weren't actively challenging other players.

Coach K's choice:

"As a staff, we had to do more confrontation because the two guys we had, it didn't fit their wheelhouse."

Focus your stars on their strengths, build around them.
3/ Change Limits

When you redefine your limits, you:

-> Increase the likelihood of failure
-> Increase the rewards for success

Failure is not a destination.

The pain of failure is a reminder to pause, look back, learn, and move forward.
4/ Create Shared Ownership
His players don't play for Duke.
"We have to create an environment where you are Duke Basketball."
That's not just practices & games:
- He often hosts the team at his home
- All assistant coaches are former players
- Alums regularly visit the team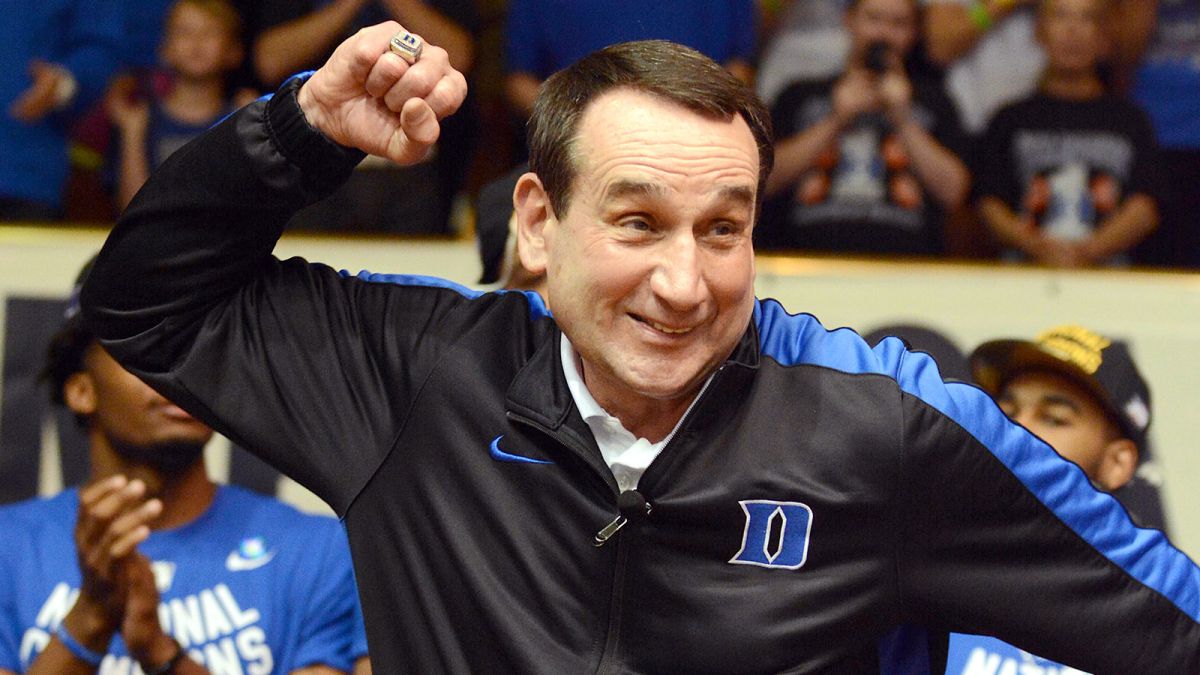 This extends off the court and years after their playing days end.

Duke alums Bobby Hurley & Jay Williams we're almost killed in separate accidents.

Besides their families, who immediately made the cross country trip to be there when their eyes opened?

Coach K
5/ Don't Talk, Converse

Enter into every conversation with the intention of discovering what is true.

Avoid making excuses. They signal a conclusion, that you're no longer open to alternatives.

What matters: finding the solution

What doesn't matter: that you came up with it
6/ Coach One-On-One

You don't coach a team, you coach a player.

And each player is different.

Coach K relies on adaptability and sensitivity in leadership.

"It's up to the leader to get the message across."

Consider & combine individual needs w/ situational demands.
This approach didn't start when after he became successful.

Meeting players and their families where they were is how he found success.

Here's an example from one of the last seasons Duke didn't have a winning record (1983):


7/ Every Season a Lifetime.

Coach K's reminder each season:

"You get one shot at this."

Every year, the team changes.

Their collective existence is 1 year: from the final whistle of the previous season until a March Madness exit as winners or losers.

What will they choose?
8/ Present Presence
Coaching works best with trust & presence.
Coach K's move to build both?
Simply: ask people how they feel.
"It affirms that they are an important part of the team. And it also recognizes they can see things that you, the leader, may miss or be blind to."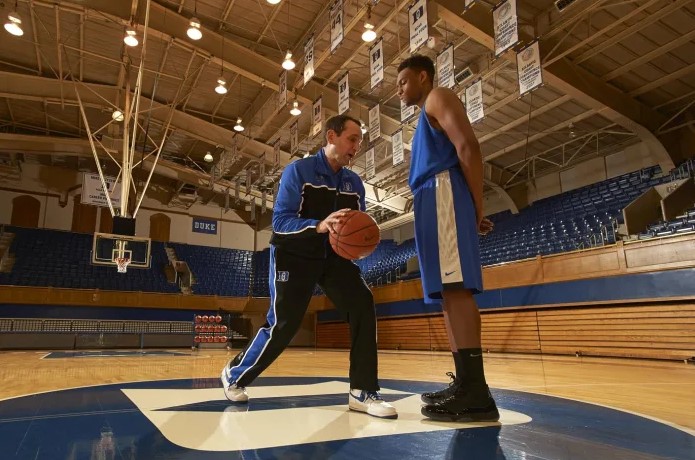 9/ Small, Significant Rituals

These play 2 significant roles:

For the coach, who makes 1,000 little decisions daily, it reserves that capacity for the important ones.

For the players, it's a "show don't tell" moment, where the standards are reinforced thru shared experiences.
Example:

Duke Team flights.

-> The players are always upfront in First Class
-> Coach K sits in the 1st seat on the left in the 1st row of coach
-> He boards last so they see him take his place

He considers these rituals sacred for his sanity & the program's shared mythology.
10/ Ownership is Earned
One day mid-season, the team was asked to empty their lockers & return for practice the next day @ 6am.
The locks were changed.
Once let in, the players found a pile of plain white shirts and blue shorts at center court.
They hadn't earned Duke gear.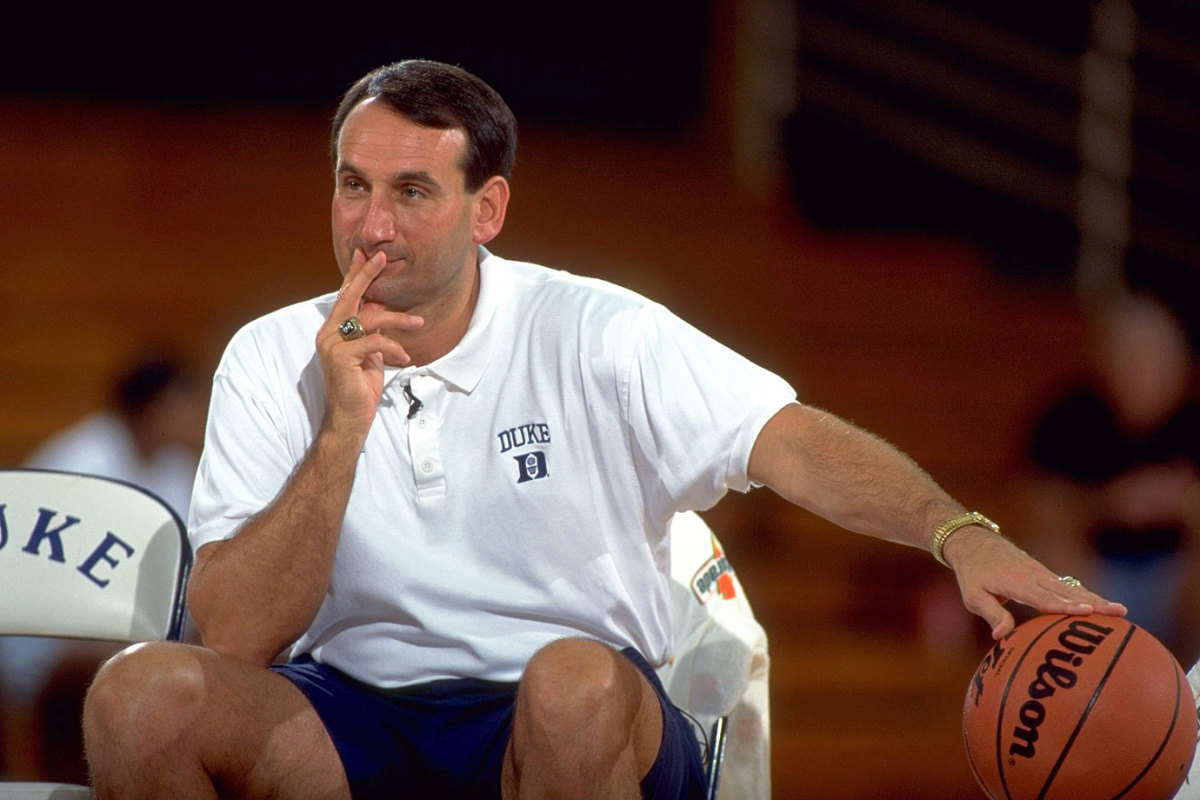 11/ Engineer "Battle Mode"

How do you maintain competitive greatness for 40+ years?

Systematically inventing adversity.

"It's amazing. He's coached 1,500 games, but [even mid-season] he finds a way to get angry about something," said Chris Collins, a former player & assistant.
TL/DR

1/ Have Standards, Not Rules
2/ Align Your Strategy To Your Team
3/ Change Limits
4/ Create Shared Ownership
5/ Converse, Don't Talk
6/ Coach 1-on-1
7/ Every Season a Lifetime
8/ Present Presence
9/ Small, Significant Rituals
10/ Earned Ownership
11/ Engineer Battle Mode
"If what you did yesterday still seems big, you didn't do enough today."
Duke Basketball has one 4 of every 5 games under Coach K.
Impressive for 10 years.
Over 41 years? A legacy worth studying.
Follow
@dklineii
for more practical management tactics & leadership lessons.
---
Recommended by
Recommendations from around the web and our community.