Thread by Anand Sanwal: Hubspot, @stripe and JP Morgan Chase all acquired similar companies recently Really?! Yup - Tech and financial services are looking to buy media companies and communities And this type of M&A is going to accelerate Why? In 6 letters, the a
Tweet
Hubspot,
@stripe
and JP Morgan Chase all acquired similar companies recently
Really?!
Yup - Tech and financial services are looking to buy media companies and communities
And this type of M&A is going to accelerate
Why?
In 6 letters, the answer is LTVCAC
🧵
2/
@Chase
bought 2 content assets in the last 4 months
In Sept '21, JPM acq'd The Infatuation, a publisher with reviews & recs on restaurants in 50 cities.
They also acq'd Frank, an online portal w/ content to help students research and apply for financial aid
What?!
3/ Yes - that JPM Chase that is single handedly worth almost as much all the fintech unicorns combined is buying media assets.
Why?!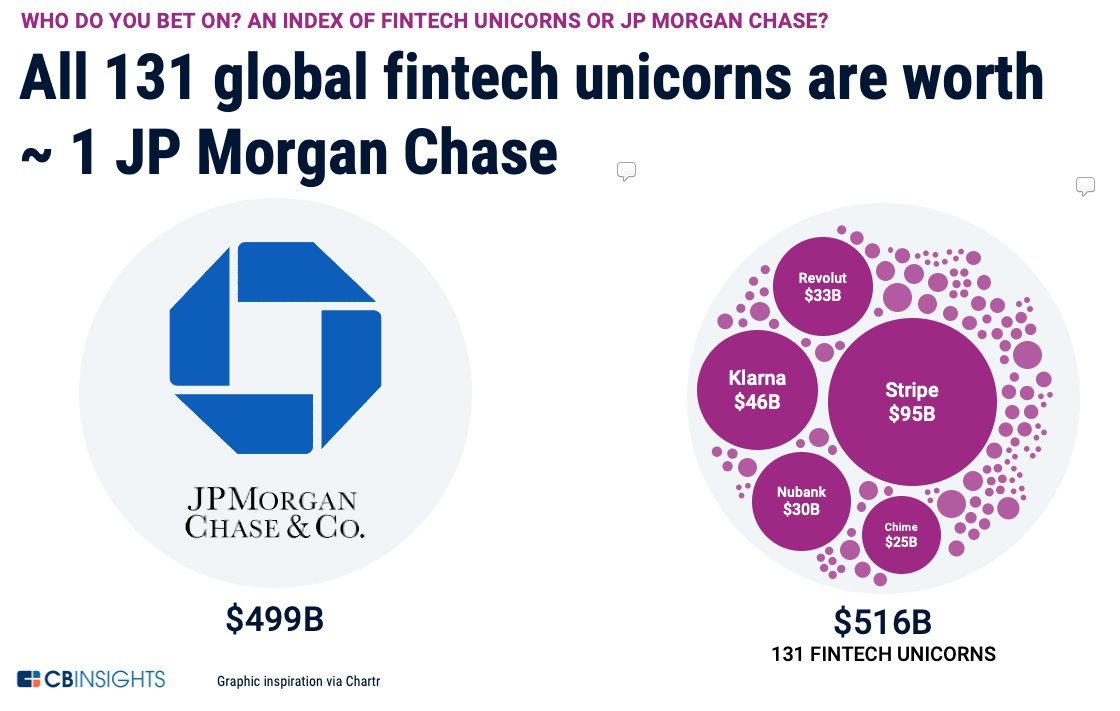 4/ Will come back to the math
First, worth noting that this idea and its implementation is not new
Folks in tech have been discussing for a while
Co-founder of
@hubspot
@dharmesh
said it a while ago
He eventually put his $ behind this as you'll see
6/
@brian_armstrong
ceo & co-founder of
@coinbase
has also said
"every tech company should go direct to their audience and become a media company"
He wrote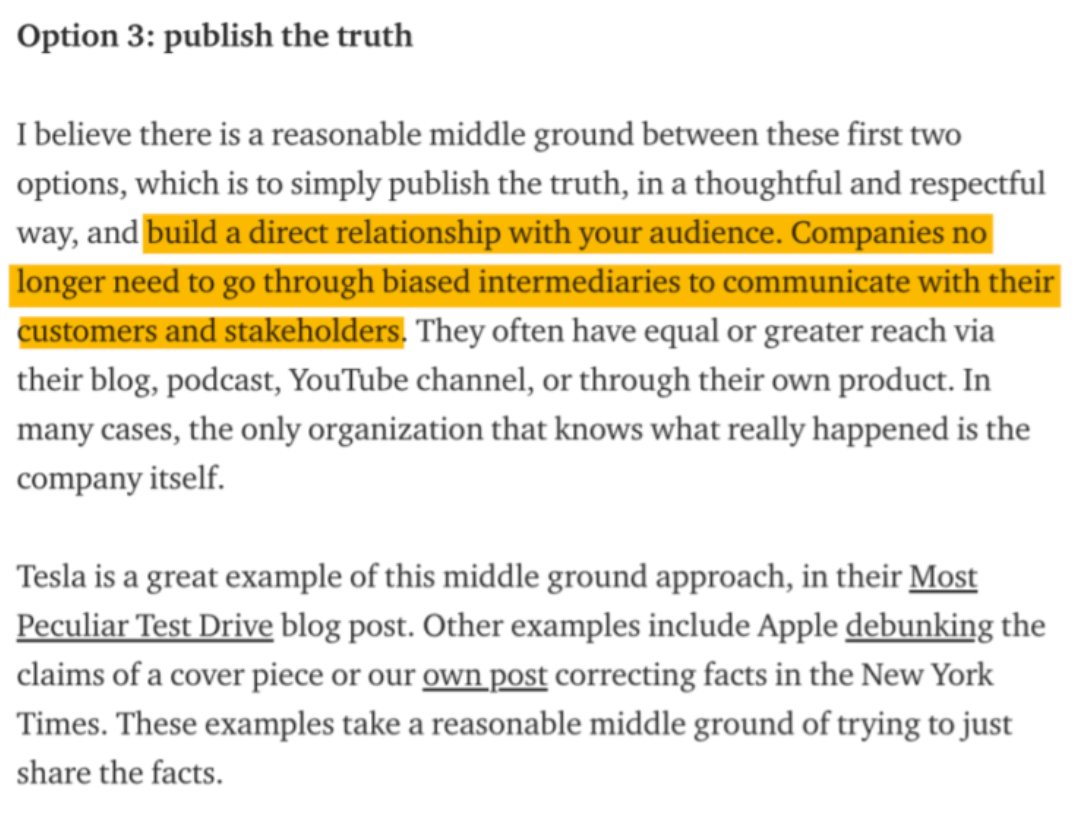 7/ Beyond the 2 JPM deals, here's a list of media & audience M&A transactions

* Hubspot acq'd The Hustle - rumored valuation of $27M and price/revenue valuation multiple of 2.25x-2.7x

* Penn National Gaming acq'd Barstool Sports - $450M valuation and multiple of 4.5-5.0x
8/ There's also

* Robinhood acquired MarketSnacks
* Stripe bought IndieHackers (and also owns/operates Stripe Press
* DraftKings bought VSiN
* Zapier bought Makerpad
* DigitalOcean acquired Scotch(dot)io
9/ So why acquire media cos?

Easy answers:

* go direct to its audience/remove gatekeepers.
* build ongoing relationship w/ audience aka "owning" vs "renting"

Certainly true & important but not the primary reason for tech & fin services

The real answer is LTV/CAC arbitrage
10/ First, some definitions for those unfamiliar

LTV refers to lifetime value of a customer

And CAC refers to customer acquisition cost

The sweetspot is high LTV products and low CACs
11/ If you're selling SaaS, fantasy sports/gambling, or fin svcs products, you have:

High LTVs

But acquiring customers is also intensely competitive

So you also have

High CAC
12/ What about media companies?

They make $ through non-recurring advertising, events, educational courses, brand partnerships, native advertising (sponsored content), or e-commerce

Hence

Low LTVs

At same time, they're good at acquiring audience, so

Low CAC
13/ So the big simple opportunity is the arbitrage that exists on both sides

Let's use JPM Chase's acquisition of The Infatuation as a high-level case study

The principles are the same for Hubspot, Draftkings, Robinhood, etc.
14/ What's the CAC of a JPM credit card?
Between $200-$1000 for affluent, high spending cardholders
Once acquired, they also need to get that customer to use the card
Else they'll churn
So JPM wants them spending more cuz that is more lucrative today and also increases LTV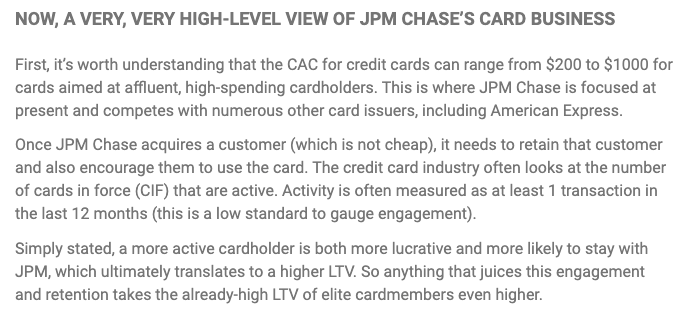 15/ So how does The Infatuation lower CAC/increase LTV?

* Gives cardholders access to food festivals, invite-only events, exclusive content
* 1.5-2M visits/mo who care abt key spend category

Result: attract new cardmembers, build brand affinity & retain existing existing CMs
17/ The playbook works - whether in SaaS, financial services, online gambling, etc
If you look at what
@hubspot
has done with
@theSamParr
and
@TheHustle
and the MFM podcast (also with
@ShaanVP
), you see them getting rid of ads and making them all 'house ads' for Hubspot
Smart
19/ In financial services, the growth imperative is more acute than ever

While the old guard has seen their market caps stagnate, new entrants have been on 🔥🔥

We break down the "Gradually, Then Suddenly" disruption of financial services here >>


---
Recommended by
Recommendations from around the web and our community.