Thread
Companies are paying $10k+ for graphic designs.

But AI can create designs for free.

Here's how to create any design for free using AI:
First, head over to
bing.com/chat
- Bing is Microsoft's free AI chatbot
- It uses OpenAI's Dall-E to create images
Then, select "Conversation style: More creative". This allows us to create better images.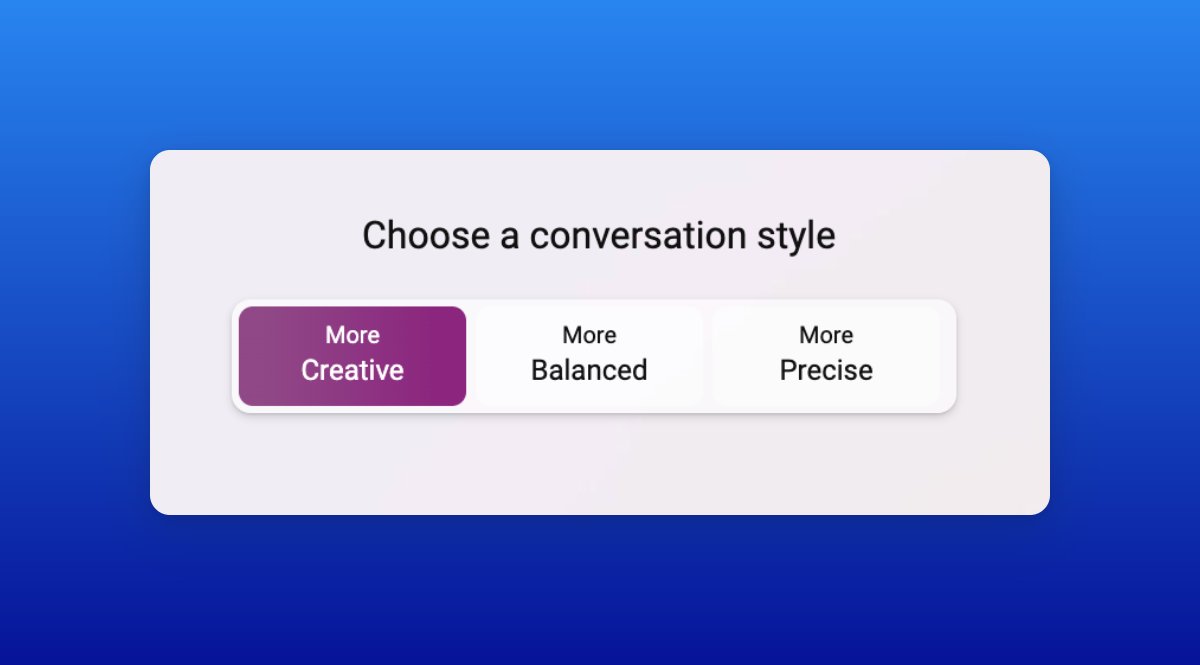 1/ Logo
Prompt:
"Give me 3 ideas to create a logo using Bing Image Creator for my [product/service]. Describe the prompts as clearly as possible."
2/ Landing Page Hero Image
Prompt:
"Create 3 ideas for a graphic for my hero image on my landing page. It should be minimalistic and not too colourful. The theme of the image is: [theme]."
2/ eBook Cover
Prompt:
"Write a prompt to create a ebook cover for a [enter book description]."
3/ Youtube Video Thumbnail
Prompt:
"Create a background image for my youtube video thumbnail. The theme of the image is: [enter theme]."
4/ Email Newsletter Cover Photo
Prompt:
"Give me 3 ideas for a background image that I can use for my newsletter. The image shouldn't include texts, just graphics. My newsletter is about [enter topic]."
If you enjoyed this, you'll love my weekly newsletter.
My mission is to transform you into an AI prompt expert, by providing:
· valuable tips
· powerful secrets
· unconventional hacks
Join 3500+ subscribers here:
thepromptwarrior.beehiiv.com/subscribe
I hope you've found this thread helpful.
If you did, I'd really appreciate if you would:
1. Follow me
@moritzkremb
for more.
2. Like/Retweet the tweet below to share it with others:
There are no mentions of this content so far.