Thread by Alex is Building
Thread
ETH just hit $2,000.
Should you buy? Should you sell?
As someone who bought ETH at $45, and again at $240 during the 2020 dip,
This is how I'm making my next move.
🧵👇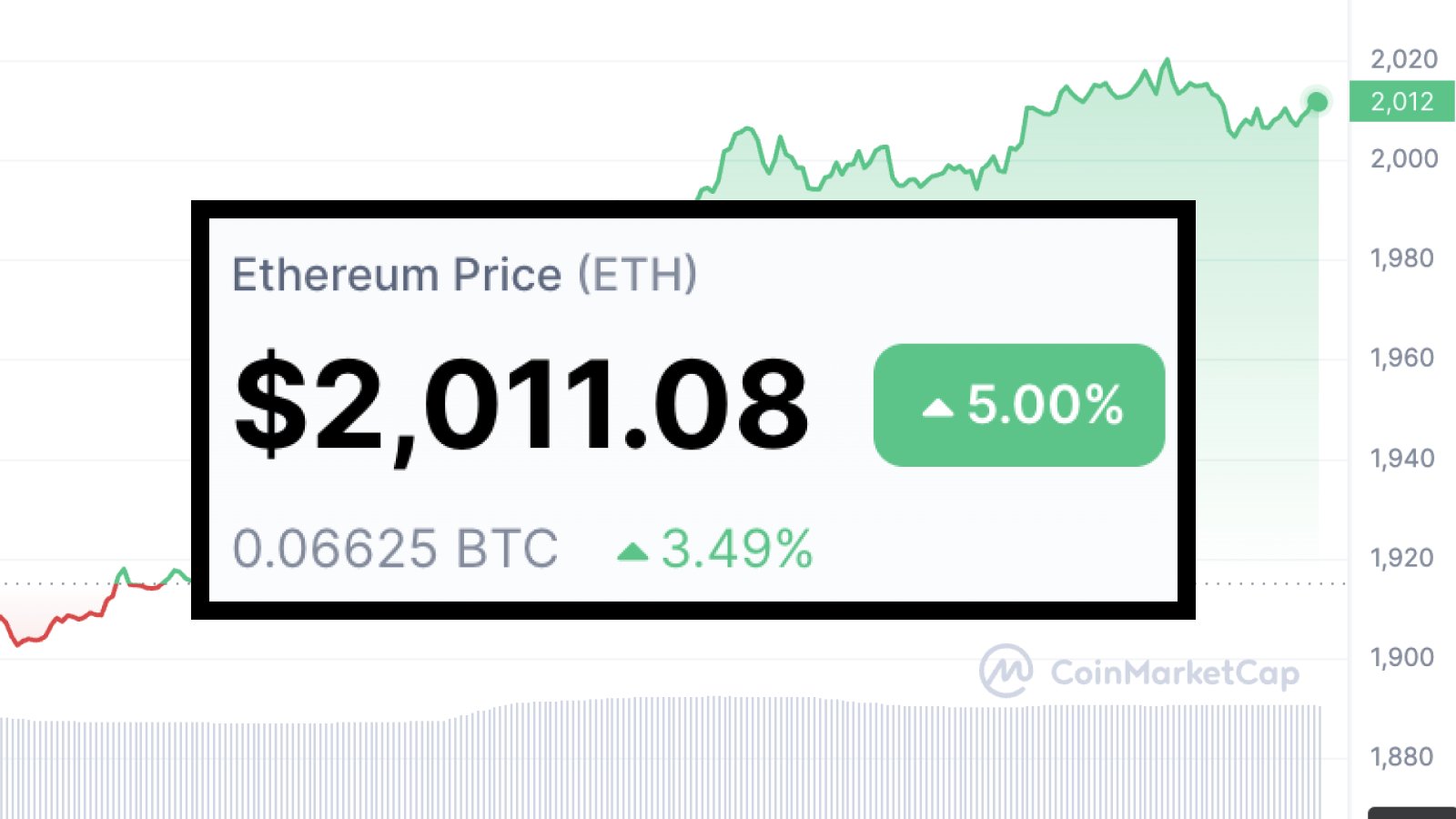 Before we jump in, I know it's easy to say you bought early,

So these are the receipts.

(Prices in AUD).

Now let's get into it.

🧵 (1/13)
Okay so, my investment strategy is based on two key principles:

1. It's a framework for making decisions, not a price prediction.

2. I'm a longterm ETH holder. This strategy only works under the assumption that ETH will grow longterm.

*It can also be applied to any coin.
The strategy is incredibly simple,

And it takes all of the short term decision making out of how I invest.

🧵 (3/13)
Several months ago, during a 'boring' time in the market,

I set 3 prices for myself that I would buy into ETH again,

And one price that I would sell at.

Let's start with the buying side of the market…

🧵 (4/13)
How many times have you bought the ETH dip,

And the dip kept dipping…

Everyone has.

If you 'call the bottom' and go all in when it dips,

You can get caught in an emotional situation if it continues to fall.

🧵 (5/13)
So instead, I asked myself 3 questions:

· What do I think a good price would be?

· What do I think it would never dip to?

· What do I think is absolutely stupid, it would be a firesale at that point?

🧵 (6/13)
For me, those numbers are:
· $500
· $350
· $200
For you they may be different.
I then divided my liquid capital into thirds and now have it ready to go if it ever hits those numbers.
🧵 (7/13)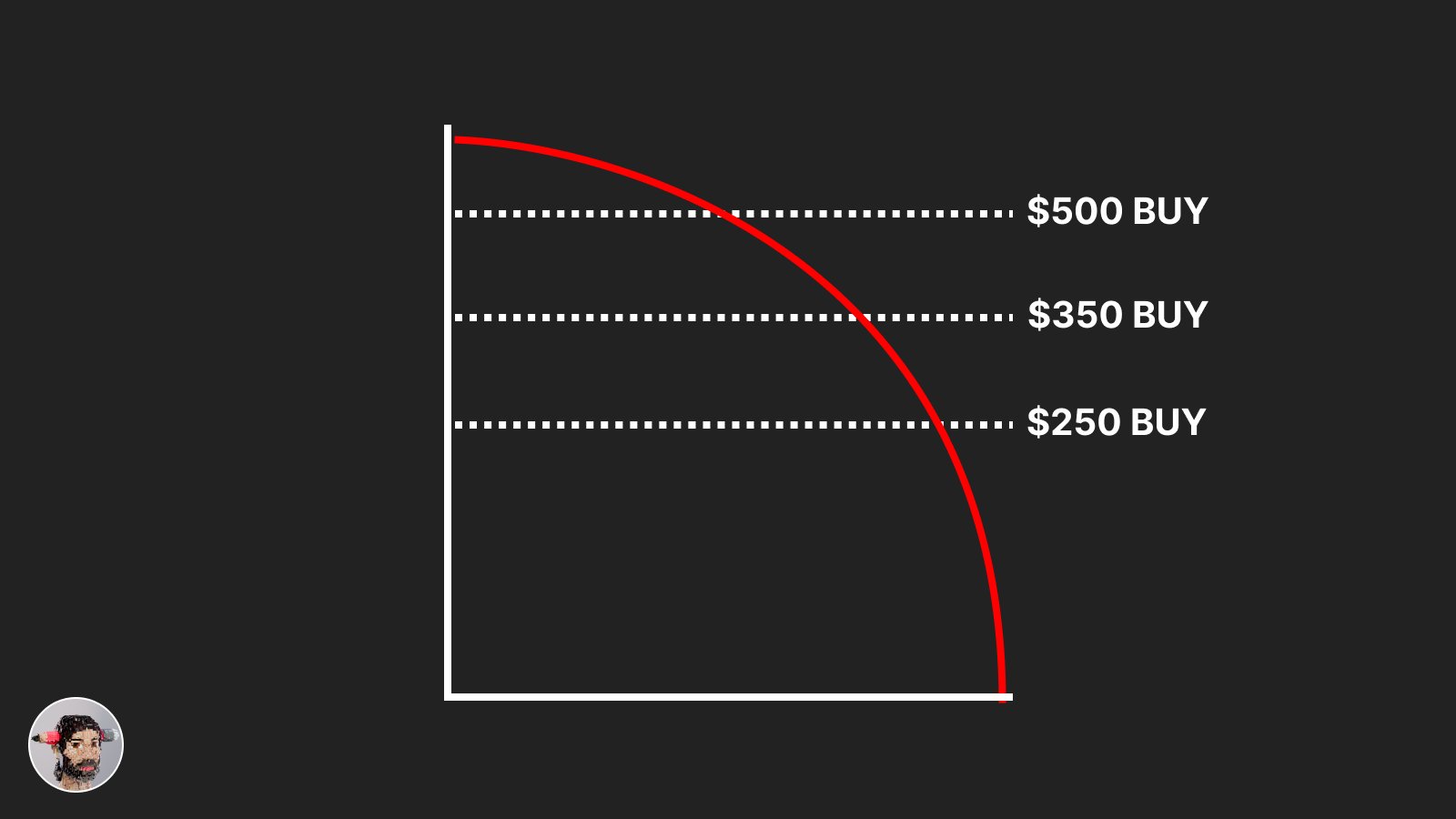 If it never hits those numbers, I am happy with the ETH I hold,

And if it does, I'm happy for getting a good deal.

But we're in a pump right now, so what about the selling side?

I have a similar strategy, except with a price ceiling.

🧵 (8/13)
At $2,400 I will sell 50% of my ETH stack.
For me this is a meaningful position to de-risk and redistribute funds into other investments.
🧵 (9/13)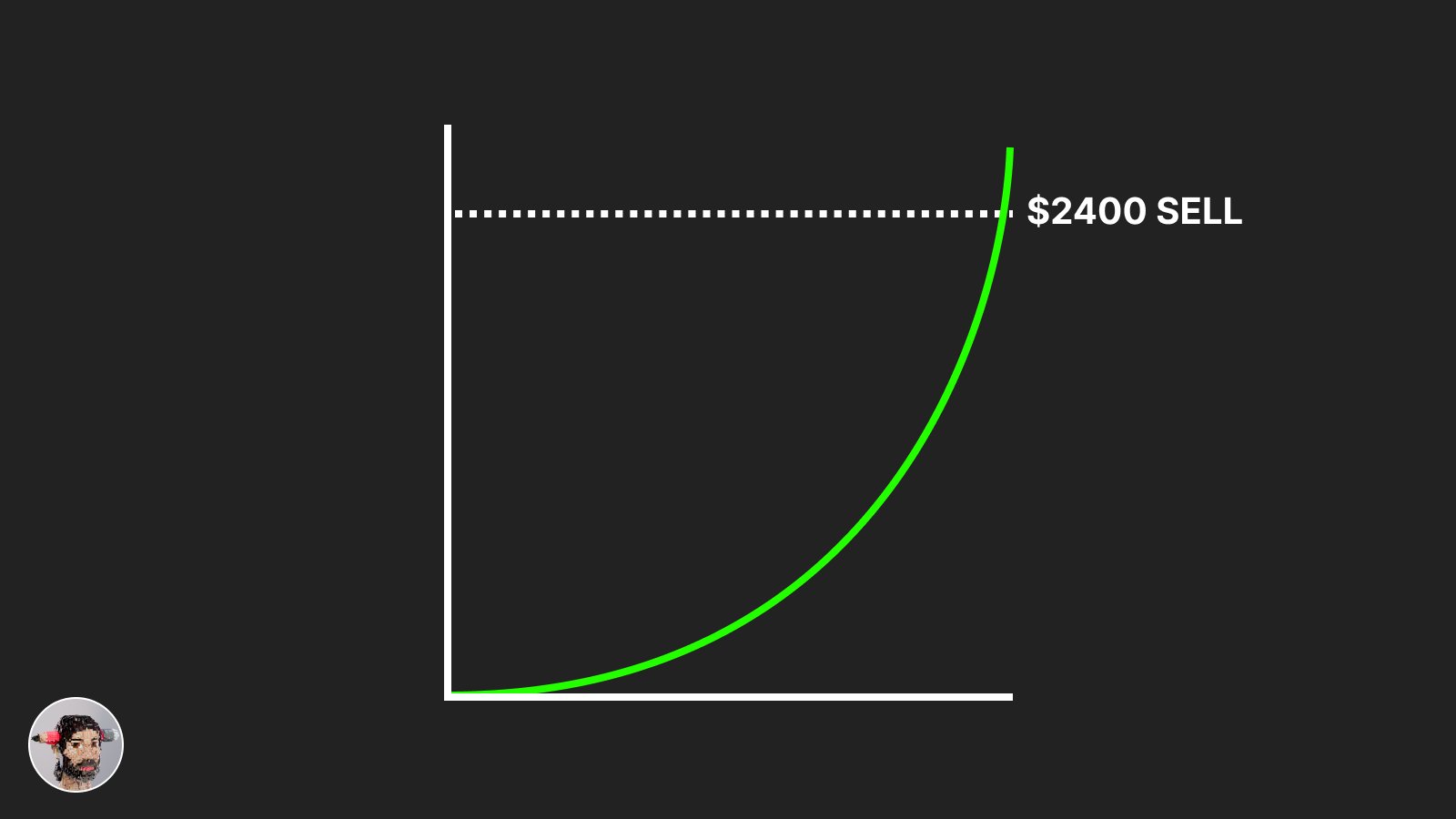 By having price ceilings and multiple floors to buy and sell at,
It's taken all of the decision making out of ETH investing.
Whilst the price sits between those two barriers, I don't think about it day to day.
🧵 (10/13)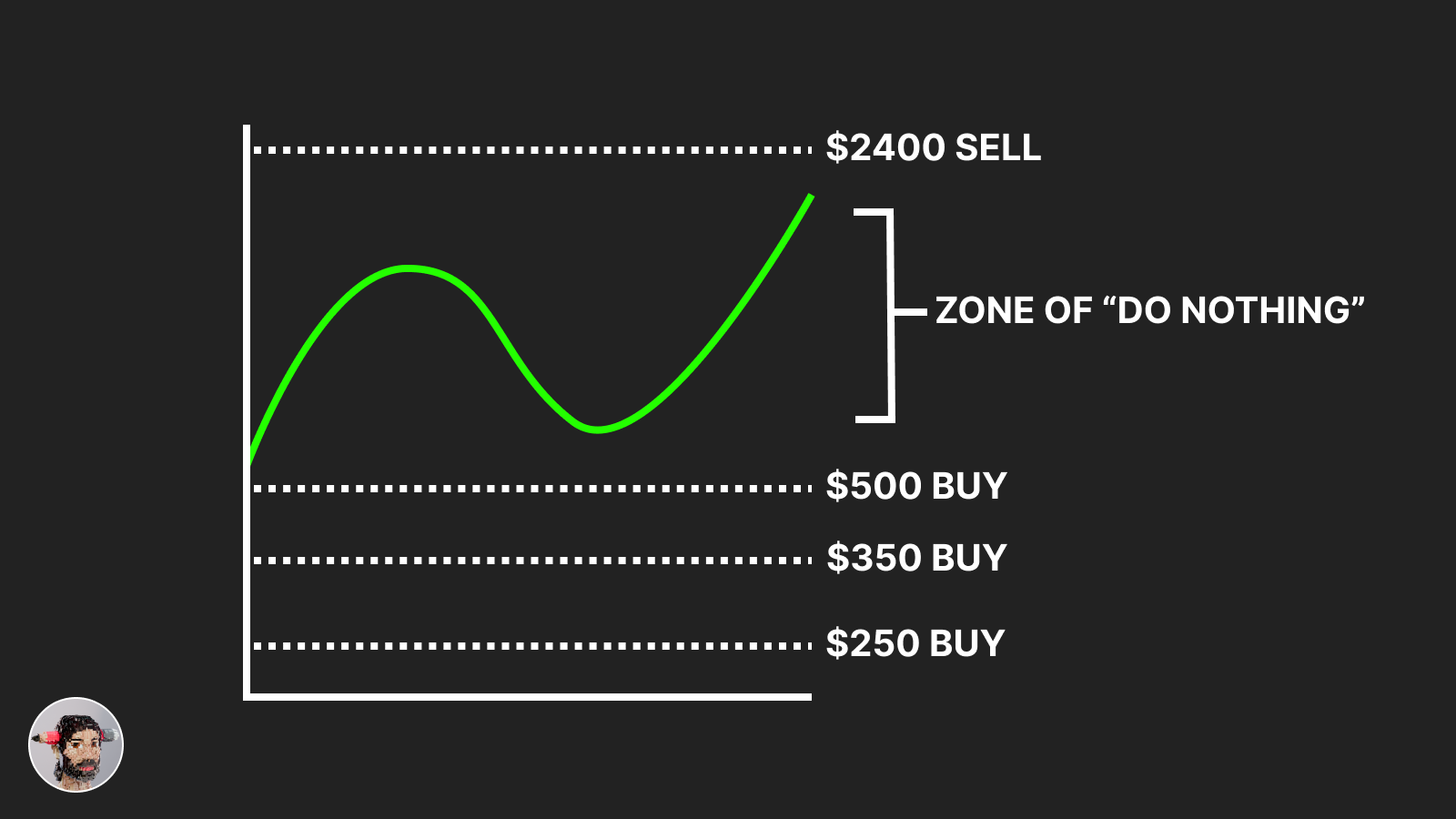 Naturally, I am human, circumstances can change,

And we all find ourselves waiting for the pump to give us 'just a little bit more'

But by having guidelines for how you invest,

And setting those guidelines during a 'boring' period,

You'll consistently make better decisions.
What's your strategy in this market?

Will the pump continue or do you see a dip ahead?

Let me know below 👇

🧵 (12/13)
Hey, thanks for reading ❤️
If you enjoyed, make sure to retweet.
I've been in blockchain for 8 years, ETH since $45 and am building every day.
If you want a behind the scenes look at the life of an NFT founder, follow at
@AlexIsBuilding
✅ (13/13) ✅
✅ JUST LAUNCHED: ✅
Every week I share lessons from 8 years in Web3, to accelerate your entrepreneurial journey.
Join below:
grow-faster.beehiiv.com/