Thread by Kermit: Y00ts is bridging to Polygon today. In this thread, I'll dive into both bear and bull case for @y00tsNFT and share my thoughts on why I think they will overcome all odds🧵👇 (1/10) twitter.com/crypto__kermit/status/1640336203852443650/photo/1
Tweet
Y00ts is bridging to Polygon today.
In this thread, I'll dive into both bear and bull case for
@y00tsNFT
and share my thoughts on why I think they will overcome all odds🧵👇
(1/10)
@y00tsNFT
First, let's take a look at the bear case.📉
Polygon's NFT ecosystem is still young and at the early stages of its development when compared to Solana.
Currently, the average daily volume on SOL sits around $2.5M USD.
While MATIC only sees an average of $25K USD daily.
(2/10)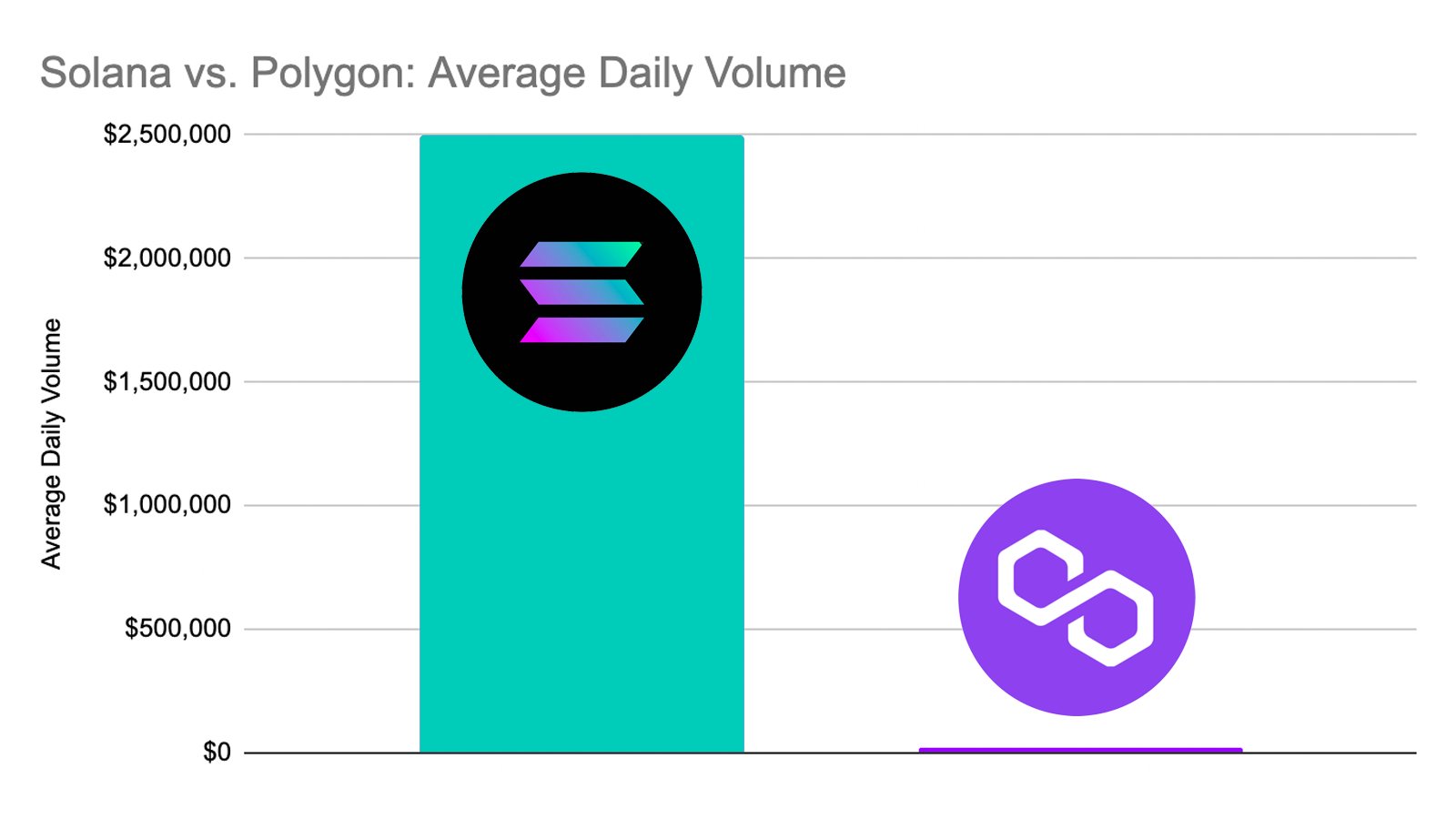 Additionally, there is a lot of friction created with requiring all holders to bridge their NFTs over to Polygon in a timely manner.
@waleswoosh
highlights great pros/cons that I highly recommend you go through.
(3/10)
With a lot of the odds being stacked against y00ts, we might see a "sell the news" type of event - very likely.
But
@frankdegods
and the DeLabs team are not ones for giving up.
(4/10)
In fact,
@frankdegods
has already addressed the fact that while he is also worried about the low NFT volume on Polygon, he knows the team will be able to manage.
But, how?
(5/10)
Well, let's take a look at DeGods, y00ts, and DeLabs' history.⌛️

DeGods' mint was riddled with FUD as it ended up getting botted and sell out in less than 10 seconds.

People instantly called the project "a rug pull" and the floor price crashed.

(6/10)
What did the team do?
They worked through the noise and launched a handful of products like dexyz, DePalace, the Paperhand Tax, and
$DUST
.
Shortly after, the team relaunched the DeGods collection, and things began to turn around for the project.
(7/10)
The y00ts mint was no different in the amount of FUD it had, from birthing the "application" meta, to the delayed reveal.

What did the team do?

They pushed through, released products, and came out stronger than ever.

The DeLabs team is NOT known for giving up.

(8/10)
I'd even argue that the team, headed by
@frankdegods
is pioneering in a space where being quick on your feet is of utmost importance.
And this is what we've seen the project do, countless times.
(9/10)
So while the uncertainty around today's bridging might not die out anytime soon.

One thing is sure.

The space needs more DeLabs.

(10/10)
I'd love to know your thoughts in the comment section.

And feel free to share the first tweet in this 🧵



---
Recommended by
Recommendations from around the web and our community.