Thread
The
@WhiteHouse
just released an Executive Order outlining Bold Goals for US Biotechnology and Biomanufacturing and it's 🔥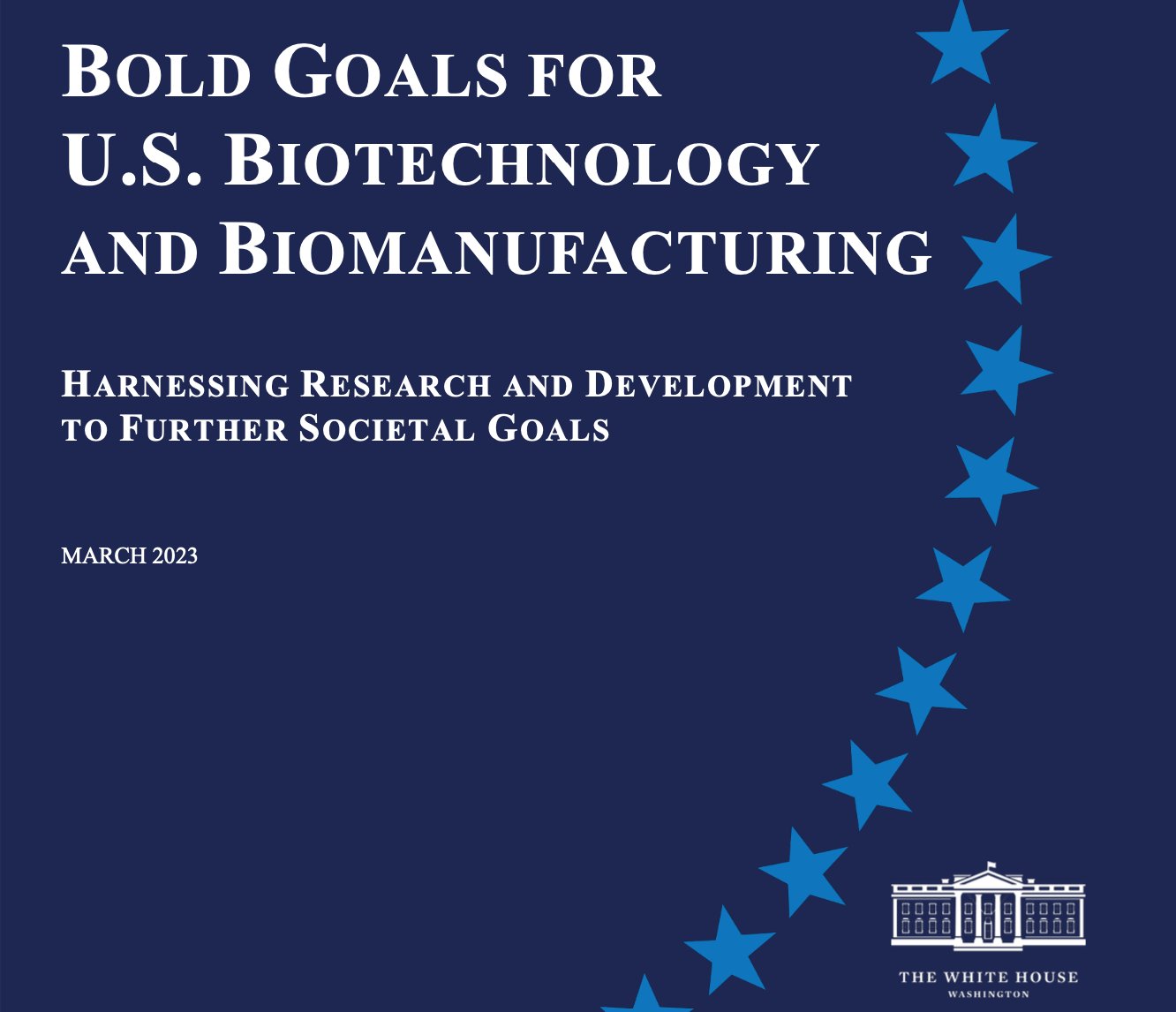 4 main themes:
1/ the need to develop more carbon-neutral transportation and stationary fuels
2/ the need to decarbonize the chemicals and materials industries
3/ the need to re-orient our animal and plant agriculture systems around sustainability
4/ the need for CO2 removal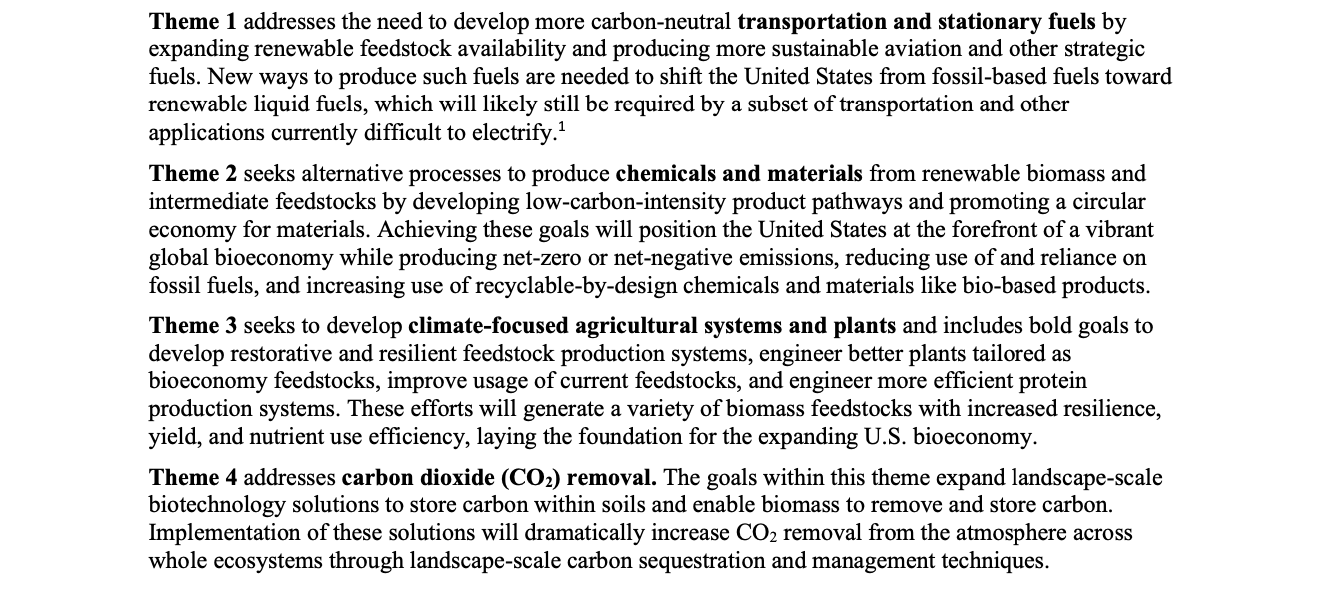 It set's incredible goals!
1/ In 20 years, 90% of plastics from bio-based recyclable-by-design polymers!
2/ By 2030, significantly reduce methane emissions from livestock!

3/ "In 20 years, produce at least 30% of the U.S. chemical demand via sustainable and cost-effective biomanufacturing pathways." (paging
@solugen
!)
4/ In 20 years, decrease the manufacturing cost of cell-based therapies 10-fold. (paging
@multiplylabs
!)

And 5/ "In 5 years, sequence the genomes of one million microbial species and understand the function of at least 80% of the newly discovered genes."

VERY COOL.
The chemicals and materials goals from the White House report could have easily been lifted from
@solugen
's website.
This is the solar / EV moment for the chemicals industry!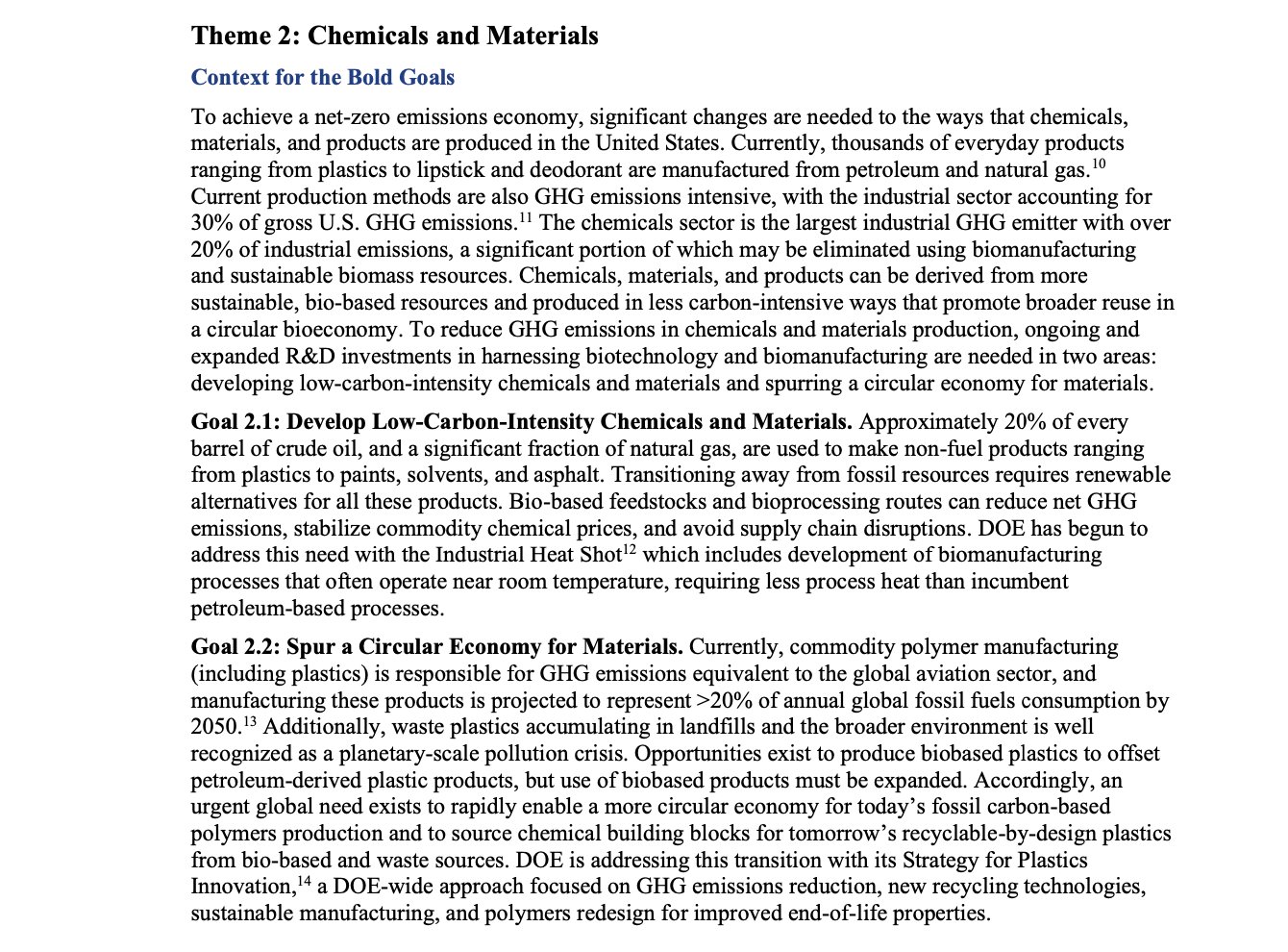 Overall an incredible effort from the White House. Touches a number of super important themes in biomanufacturing and biotechnology. This kind of support from the federal government can have a massive accelerating effect. The future is bright!