Born in China, calling Down Under home. Tsinghua/UNSW. Blocked by Miranda Devine,王丹,曹长青,何清涟,方舟子,Pauline Hanson,赵立坚,Arnaud Bertrand, Rita Pahani, Tom Fowdy
The retired opinion leader
@HuXijin_GT
gave a candid explanation of why China should support Russia on WeiBo. Interestingly he meant it for domestic consumption and didn't post it on Twitter. I am doing him a favor by translating the main points (thread)
m.weibo.cn/status/4749196285969009?sourceType=weixin&from=10C3195010&wm=4260_0001&featurecode=newtitl...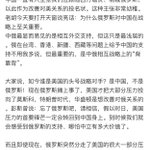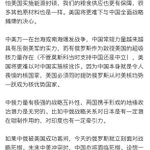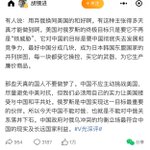 Last week I was invited into a WeChat group mainly for Chinese migrants living in Australia, giving me a unique look at how they view the Ukraine war. The group logo has a Chinese national flag, so unsurprisingly their views are very pro-China, pro- Communist Party.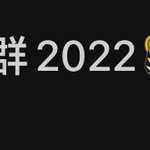 Don't miss out curated content from your favorite people
Join to see curated content, recommendations and collections from your favorite people.
Find creators I follow