Woke up an ape 🦥 Definitely not in Kansas anymore 🎩 DrΞamer+Creat◎r 🔮 LFG frens 👨‍🚀🚀
What's it like to create art with AI?

What's all the fuss about?

Here's what it's like to be an AI artist 👇
When something is *unfair* - humans know and feel it deeply 🔥

We care about nfts & web3 because of an innate human trait - Fairness:
We're at the frontier in web3, digital arts, & NFTs!
How are you keeping up?
Here's a cream-of-the-crop, monster 🧵 of key resources for both newbies & OGs...
(1/25)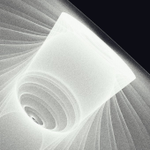 Don't miss out curated content from your favorite people
Join to see curated content, recommendations and collections from your favorite people.
Find creators I follow