Founder, CEO & CTO @River. #Bitcoin. History & Engineering. @Stanford. I help run @SFBitcoinDevs
1/ LIDAR is uncovering civilizations we never knew existed throughout the Amazon and other heavily forested areas. What is LIDAR, how does it work, and what's it going to tell us?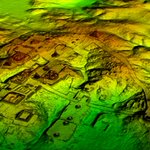 Don't miss out curated content from your favorite people
Join to see curated content, recommendations and collections from your favorite people.
Find creators I follow