researching user agency in computing @MIT_CSAIL / building @TwemexApp / 🇯🇵🇺🇸
What if -- despite all the hype -- we are in fact underestimating the effect LLMs will have on the nature of software distribution and end-user programming? some early, v tentative thoughts: 1/
There's a saying that writing software is more like tending a garden than constructing a building -- things constantly change.
But the more I learn about how buildings evolve, I think this process is actually a perfect analogy for designing software!
Thread: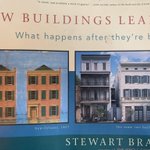 Don't miss out curated content from your favorite people
Join to see curated content, recommendations and collections from your favorite people.
Find creators I follow