Please buy a subscription to @cbinsights. I owe people money.
http://cbinsights.com/newsletter
Hubspot,
@stripe
and JP Morgan Chase all acquired similar companies recently
Really?!
Yup - Tech and financial services are looking to buy media companies and communities
And this type of M&A is going to accelerate
Why?
In 6 letters, the answer is LTVCAC
🧵
warning: Nerdy-ass Saturday night musing
Been trying to think of a framework to apply to determine which technology markets will likely consolidate in the next 12-18 months
Here's the 2x2 I've come up with which I'll explain in coming tweets
LMK what you think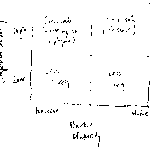 Don't miss out curated content from your favorite people
Join to see curated content, recommendations and collections from your favorite people.
Find creators I follow