Alternately Defiant, Dispirited, and Despondent. Without illusions but not disillusioned. Focus on Climate, Inequality and Development.
USA is politically sustained on cheap credit, cheap gas, and cheap meat.
Take those away and it explodes.
www.ft.com/content/9e367a80-82b3-11e9-b592-5fe435b57a3b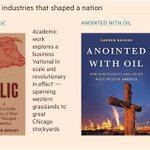 New Yorker, NYRB & many magazines have been suffering from "Neoliberal Order Breakdown Syndrome"
"The inability on the part of the liberal establishment to accept, explain or respond to social change " -
-
@BungaCast
on
#NOBS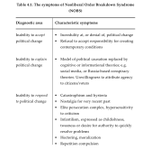 twitter.com/moshik_temkin/status/1419663871506362371
Don't miss out curated content from your favorite people
Join to see curated content, recommendations and collections from your favorite people.
Find creators I follow